Hire Highly Talented Digital Magicians
A magical mastermind, the Digital Magicians, is able to wow any audience with their preprogrammed iPads and a little traditional magic, as well as some technical talent.
Businesses have begun to branch out when it comes to marketing.  They're hiring people like Digital Magicians to promote their products because the younger generation is more interested in seeing flashy, amazing displays of magic to entertain them, rather than reading dull, boring web pages. Of course, there will always be a place for informative blog posts, but let's face it, people want to see something that amazes and inspires them!
The Digital Magicians offers much more than just a few tricks up their sleeve, though.  Businesses can really profit from hiring a professional technical magician to wow and entertain their audiences, also known as their customers.
And it's not only businesses that can benefit from hiring a digital magician.  Wedding venues are also looking for new and exciting features.
Trade shows, exhibitions, television shows and ads, corporate events, marketing videos, and weddings are just some of the events digital magicians are able to handle.
Digital Magicians at Trade Shows.
Creating custom programmed magic apps for Apple, Android and Windows devices.
Long gone are the days where a business owner went to a dingy room, set up a tiny table with some pamphlets, and tried to sell their products to other businesses or the general public.  Trade shows have turned into an entertainment party, where potential customers try out products, purchase the flashiest, newest invention, and are entertained by those who are selling to them.
The Digital Magician is able to sell just about anything with his preprogrammed iPads and a few test products.  Watches, nail polish, car emblems, and cans of soda are just a few of the products he's been able to seemingly whip off the iPad screen and hand to customers.
Making a potential customer feel excited, elated, and the centre of attention puts their focus on the product and the good feelings they're having, which translates into a sale.  So the next time you're scheduled for a trade show, think about hiring Digital Magicians to spice things up.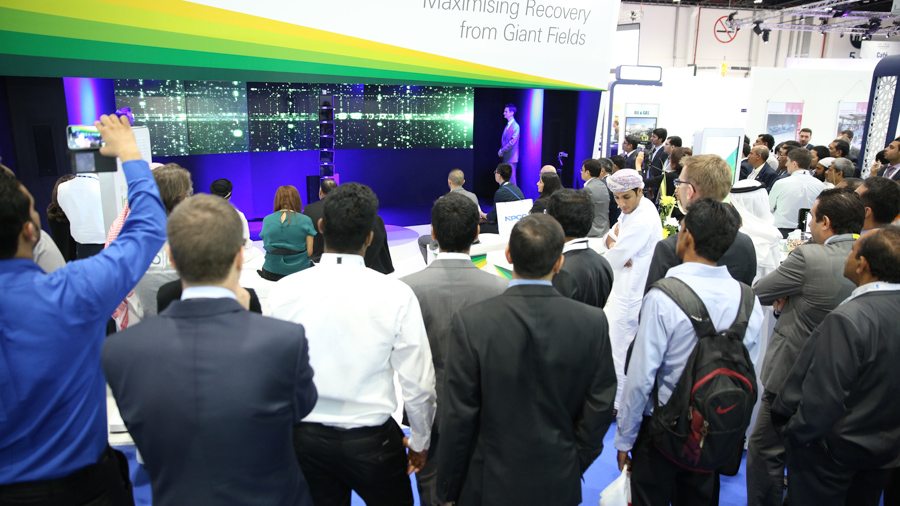 Hire Digital Magicians for Weddings.
A wedding is naturally a magical time for the couple and their friends and family, but sometimes couples want a unique twist for their wedding.  A digital magician is able to bring a new level of entertainment to the traditional or modern wedding.  Guests will be wowed by the show that's put on, and the digital magician doesn't need just to remain on the stage!
Your wedding ought to be unique in every way, shape, and form and a digital magician can make it happen.
Digital Magicians for Corporate Events.
Whether it's the annual corporate event of managers or the annual corporate picnic, no one wants to go to a dull, dry, boring event, least of all the people who arranged it.  A digital magician will surely keep the masses entertained, and managers can incorporate business lessons and reminders into the magic show!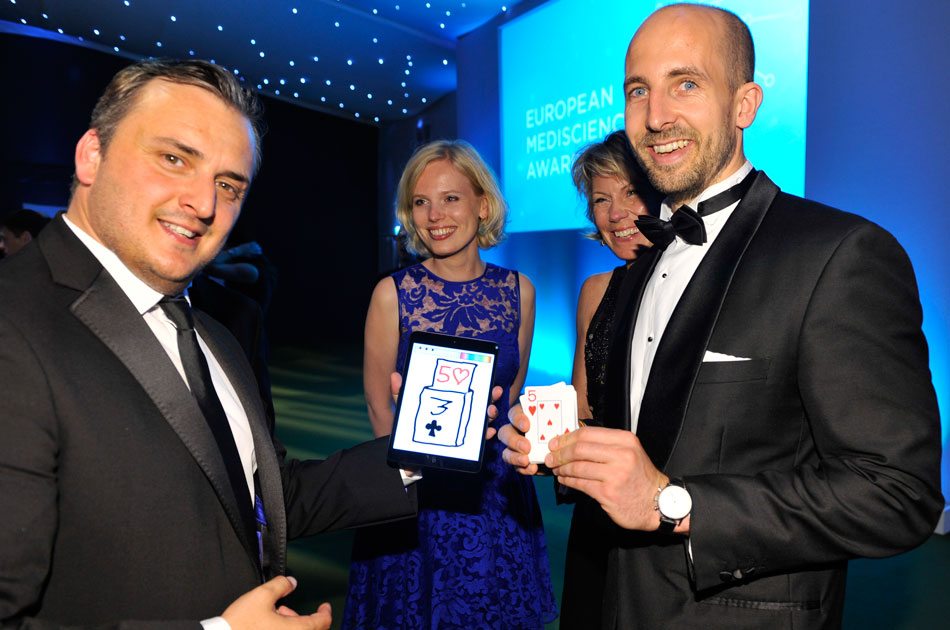 Digital Magicians for Experiential Campaigns and for Marketing Videos.
Everyone knows that social media sites are the top go-to sites for finding new and existing customers to obtain sales.  A marketing professional will tell you that a viral video is what you want in order to attract likes, shares, and attention.  Hire a digital magician to create a marketing video for you that showcases your product or services in a unique, entertaining way. As we all know, if it has a wow-factor; then it'll go viral, and viral means more clicks on your site and potentially more sales.
Digital Magicians for Television Shows.
Oftentimes, companies have the option of appearing on television with their products or services to bring awareness to their brand.  Why not entertain at the same time?  Making people excited and interested in what they're watching will make the experience memorable, which means your products and services become memorable too!  Digital magicians are able to work with numerous different technologies to create a magic show that will both delight and inform an audience.
How it's Done Digital Magicians are able to pre-program their iPads or another digital device to create a magic trick using the screen and their talent.  A can of soda can magically disappear off the screen and into the hands of the magician, a lipstick tube swipes off the screen, and a car emblem suddenly slides from right off the screen.  It's all done with the talent of magic and technology combined.
A fusion of skills is necessary to create these magic tricks and shows, and digital magicians have mastered the skills of digital effects, animation, programming, and magic.