SPEED PAINTERS
Book unique Speed Painters for your next corporate event anywhere in the world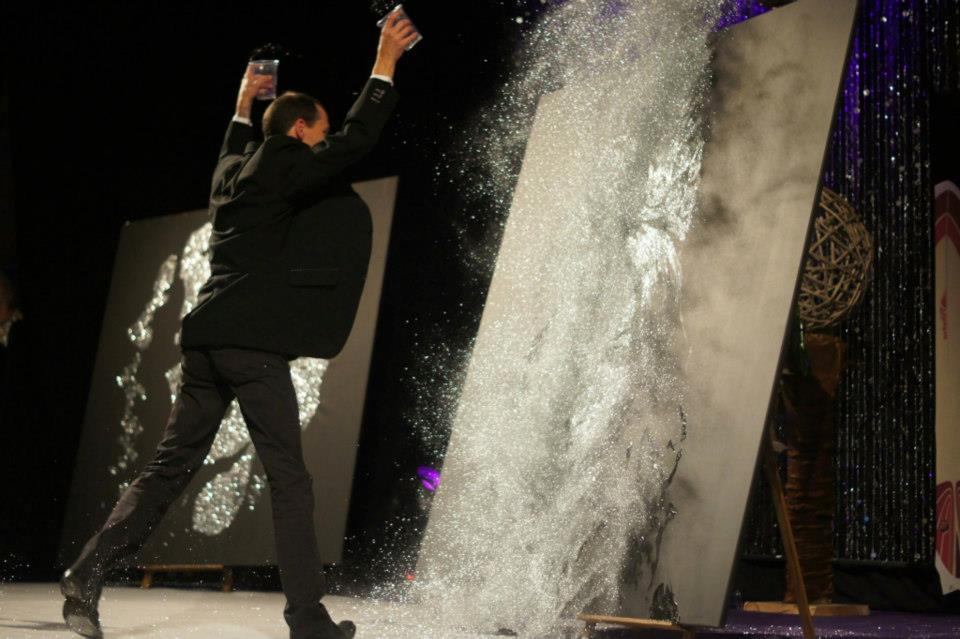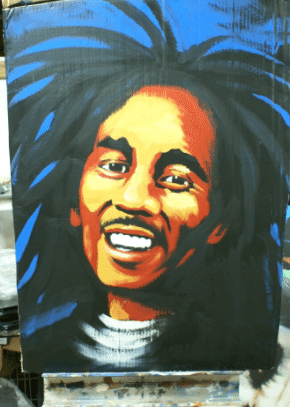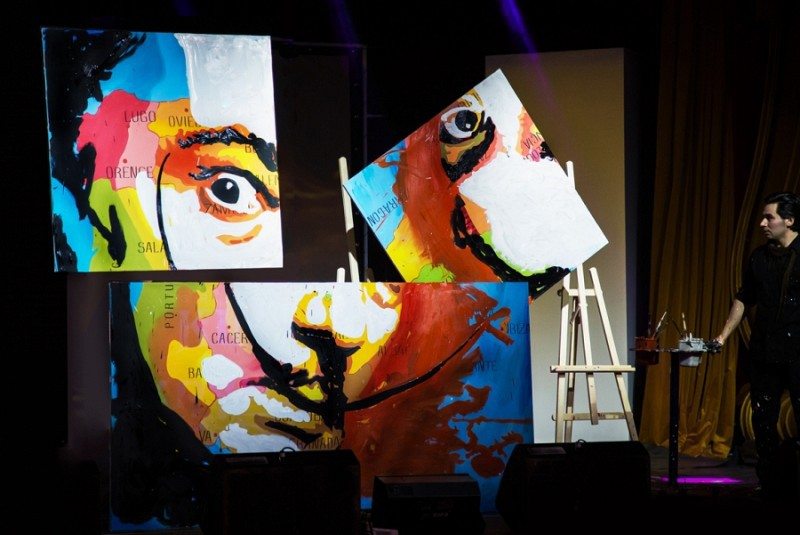 At the Corporate Entertainment Agency we love the art of Speed Painting and think it's the perfect addition to any occasion where you require unique and artistic entertainment. We have Speed Painters for hire who specialise in glitter and glue or regular paint, both are impressive shows and allows you to have the painting to take home after the event, or you can even auction it off and raise money for your chosen charity.
The Speed Painters can create a celebrity portrait, your logo or a VIP at your event, they are excellent at brand new car reveals also. Each piece is original and custom designed for your event. This artist performs his routine in just a few minutes to the amazement of the viewer. Glue and glitter, paint and other materials on black or white canvas for all types of graphics including portraits, pictures, logos, shapes, objects, vehicles, architectural elements, etc. are used to surprise the audience at his shows.
The Speed Painting artists normally perform to music but can also perform along side a live band or electric string quartet for a real unique artistic experience.  We have high-end Speed Painters based all over the world so please get in touch with our branding expert account managers at the Corporate Entertainment Agency to find out more about this amazing and unique addition for your next corporate event, gala dinner, wedding, trade show, television show or festival.
Enquire about Speed Painters