HIRE SINGING WAITER SURPRISE ACTS
Few things can offer as much surprise as a waiter who breaks into a song at the most unexpected moment.  If you want to break the monotony of an event and create hilarious moments for guests, hiring our singing waiters will offer spectacular results.  One moment they are waiting to take your order, or checking out the security, the next moment they will break into a dance, a song, or perform a skit.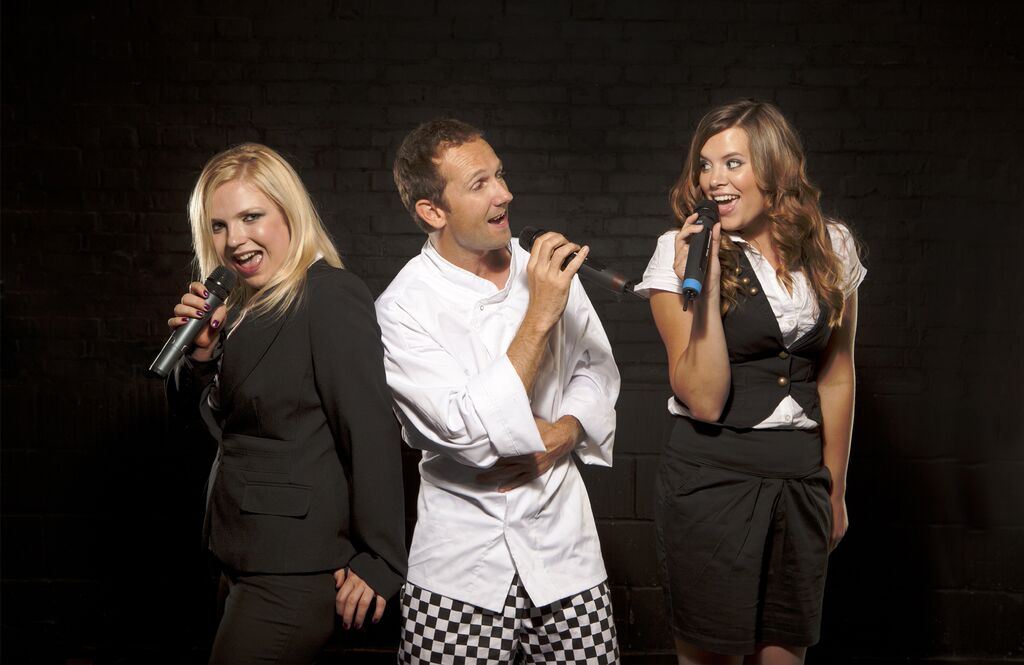 If you want to create unexpected moments of fun for guests or friends, hiring a surprise act, including our singing waiters, will do the trick.  In addition to musical treats, our surprise acts also include flash mobs, dancers, and comedians.  To make the event more interesting you can hire jugglers and magicians.  Our singing waiters and other surprise act performers are skilled and highly experienced and many of them are vocalists and performers in well known stage shows and musicals.
Check out our AMAZING BESPOKE ENTERTAINERS below!