HIRE A SPEED PAINTER , SPRAY PAINTER OR GLITTER PAINTER
Introducing your brand-new product or logo should be an exciting moment after all of the hard work you've done.  Tell the world who you are in a bold and memorable manner by exploring the endless marketing possibilities of logo reveal entertainment.  Custom brand and logo reveal needs to be handled with finesse and pizzazz, as is evident with some of the today's big names.  This is where the true beauty and value of hiring a speed painter comes in.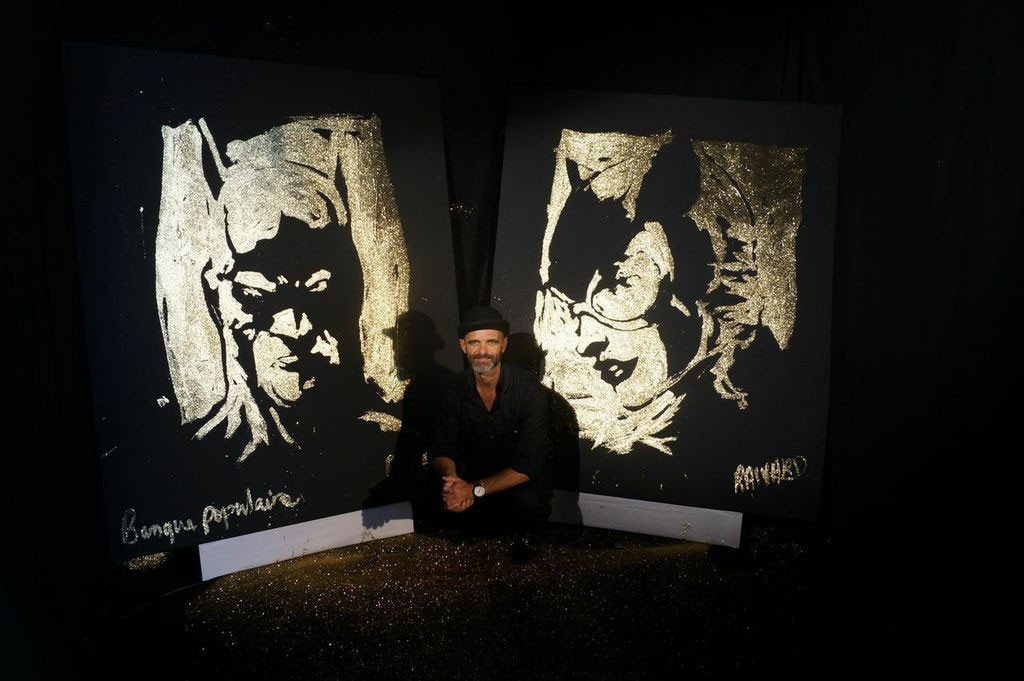 Picture an auditorium filled with important people you'd love to impress with your brilliant new product launch.  When you book a speed painter for a custom brand and logo reveal function, you're booking a night of entertainment that is customised to showcase your name, by experts who take pride in their performances.  Live speed painting is a great way to inject high-energy and entertainment into what might otherwise be a slow affair.  What an innovative way to utilize an intermission at a banquet or finalize an evening of corporate entertainment.  Having a professional speed painter at a birthday bash is a sure way to help someone kick off their new age with a bang.  If your special creation needs a little extra sparkle consider booking a speed spray glitter painter.  When you hire a glitter painter, you are guaranteed to wow the crowd.
[new_royalslider id="5″]
Seeing the sea of smiles when your personal logo is suddenly brought to life before their eyes in illuminated beauty is something you yourself will remember for a lifetime.  No matter what style of speed or glitter painter you choose, brand reveal entertainment is the ultimate in creative marketing.
[row]
[col span="1/1″]
[/col]
[/row]
[ux_custom_products title="Check out our AMAZING SPEED PAINTERS below! " products="24″ columns="3″ cat="speed-painters-1″ show="all" orderby="rand" order="desc" type="normal"]
[row]
[col span="1/1″]
[/col]
[/row]