HIRE HOLOGRAM PROJECTION FOR EVENTS
Add a unique, futuristic element to your event with custom hologram projection. Our hologram artists are half graphic designers, half technological geniuses. They can turn practically any surface into the medium for an amazing illusion of light and movement.  Holograms don't just have to be a part of your event's decor. Because of their unique combination of a 3-D look with the ability to make the image move realistically, a hologram projection can serve as the entertainment for your event in and of itself.  Projections can also appear on any number of surfaces: walls, ceilings, trees, even water can serve as the stage for this unusual form of entertainment.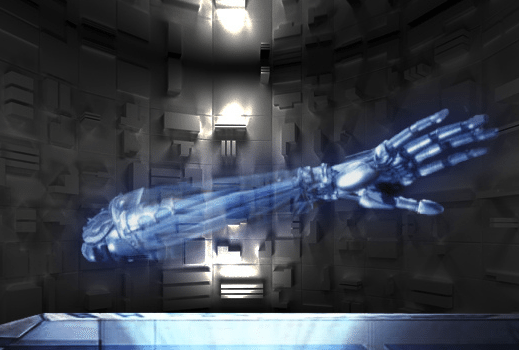 Hologram projection technology has come far enough that it has recreated performances by musicians like Tupac Shakur and Michael Jackson to delight audiences, even after the artist has passed away.  Technology is only part of the story, though, as it takes a true artist to create realistic and engaging holographic images. Hologram projections are ideal for any event where guests should leave impressed. Tech trade shows, awards dinners, or dance parties with a futuristic theme would all benefit from hologram displays.  Give your guests a one-of-a-kind experience and your event a sci-fi flair by incorporating hologram projection into your event.
[row]
[col span="1/1″]