HIRE INCREDIBLE MAGICIANS IN LONDON
London is actually flooded with more top quality magicians than probably anyway in the world outside of Las Vegas.  With the the Magic Circle in the heart of London by Euston station it has become the hub of London Magicians in the UK.
The standard of the London Magician is high but you still need to know the good ones from the ones to avoid and the type of London magician that's appropriate for your event for example.
Mix and Mingle Magic in London is a type of magician that uses close up magic, sometimes called table magic or close hand magic where the magician performs street style type of magic that is close up right under the spectators noses.  This type of magic is extremely popular around London due to many corporate drinks reception type of events London holds.  This type of London magician is extremely popular in bars, restaurant, nightclubs but they come into their own at corporate networking events and wedding receptions where the guests perhaps don't know each other and so it is a perfect way for them to break the ice with a London Magician.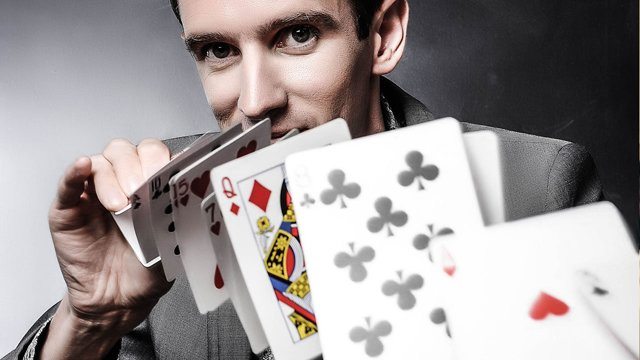 Hiring a Stage Magician in London is perfect for when you have hired a venue like the Grosvenor House Park Lane, the Dorchester in London or the Landmark hotel these London venues are great to entertain larger corporate parties and these are types of places London Stage Magicians really shine.  Most Stage Magicians in London inject humour and comedy into their performances, some incorporate Digital Technology and other combine a mixture of magic and mind reading.
[new_royalslider id="17″]
If your event is event Bigger with either hundreds or thousands or guests then you would need to hire a stage illusionist in London for maximum impact of your guests.  These artists normally require quite a bit of set up time and rigging so be prepared for a really spectacular show the staging and events team would need to be In touch with the London Illusionist well before the event to sort out the staging requirements, lighting and sound as well as logistical issues like getting the equipment in and out of the London Venue
If you venue isn't suitable for an Illusionist then a London Mind Reader or London Mentalist is an extremely popular choice! London is home to many great Mind Reader with Derren Brown in the lead as the most famous mind reader in a generation.  Mind readers in London can have maximum impact playing a BIG act with huge impact with little or any visible props.  They are great and an extremely popular choice for many types of corporate events.
[row]
[col span="1/1″]
[/col]
[/row]
[ux_custom_products title="Check out our AMAZING MAGICIANS below! " products="9″ columns="3″ cat="magicians" show="all" orderby="rand" order="desc" type="normal"]
[row]
[col span="1/1″]
[/col]
[/row]