HIRE AN EVENT ARTIST, LIVE PAINTER FOR EVENTS
Add a touch of class to your event by capturing it in a way photographs never could.  Our event artists will create unique paintings, watercolors, drawings, or digital art to capture both the way your event looks and how it feels.  Our event artists can work in any style that matches the feel of your event, from a detailed, realistic image to abstract forms that capture the fleeting images and emotions of that special day. Event painting is an excellent addition to traditional photographs for weddings, anniversary celebrations, retirement parties, and any event so special that it should be memorialized in a work of art.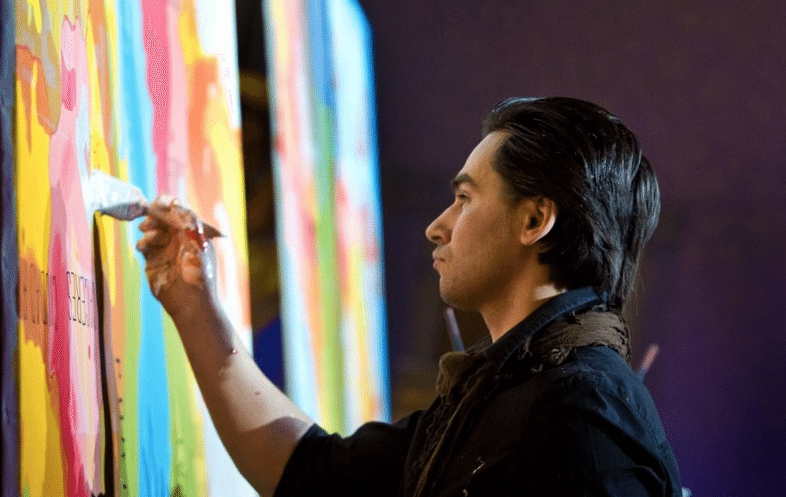 Event artists don't just provide a one-of-a-kind memento of your event, their work can entertain.  Your guests will marvel as the colors, textures, and emotions of your event appear on the artist's canvas throughout the night.  You can even project the process onto a screen for all to see, some of our artists work in digital media that can be projected directly from an iPad.  The possibilities are only limited by imagination, work with one of our event artists to capture the moments you'll never forget in a way that will never be forgotten.
[row]
[col span="1/1″]