HIRE CARICATURISTS AND DIGITAL CARICATURISTS
Caricaturists are brilliant choice for all sorts of occasions and events, these occasions include dinner dances, special events, weddings, private parties, corporate events, trade shows and exhibitions.  They actually present fun icebreaker entertainment, which leaves guests with superb memories of the occasion.  At the Corporate Entertainment Agency we work with many highly trained international caricaturists and besides creating personalised, cool-looking souvenirs for every guest, the whole process of drawing live a digital caricature is considered one of the cutting-edge forms of entertainment; it's widely used in trade shows, weddings, corporate events and private parties.  The fact that the artist draws the caricature on a tablet and projects that to a LCD display gives the whole process a feel of professionalism and uniqueness.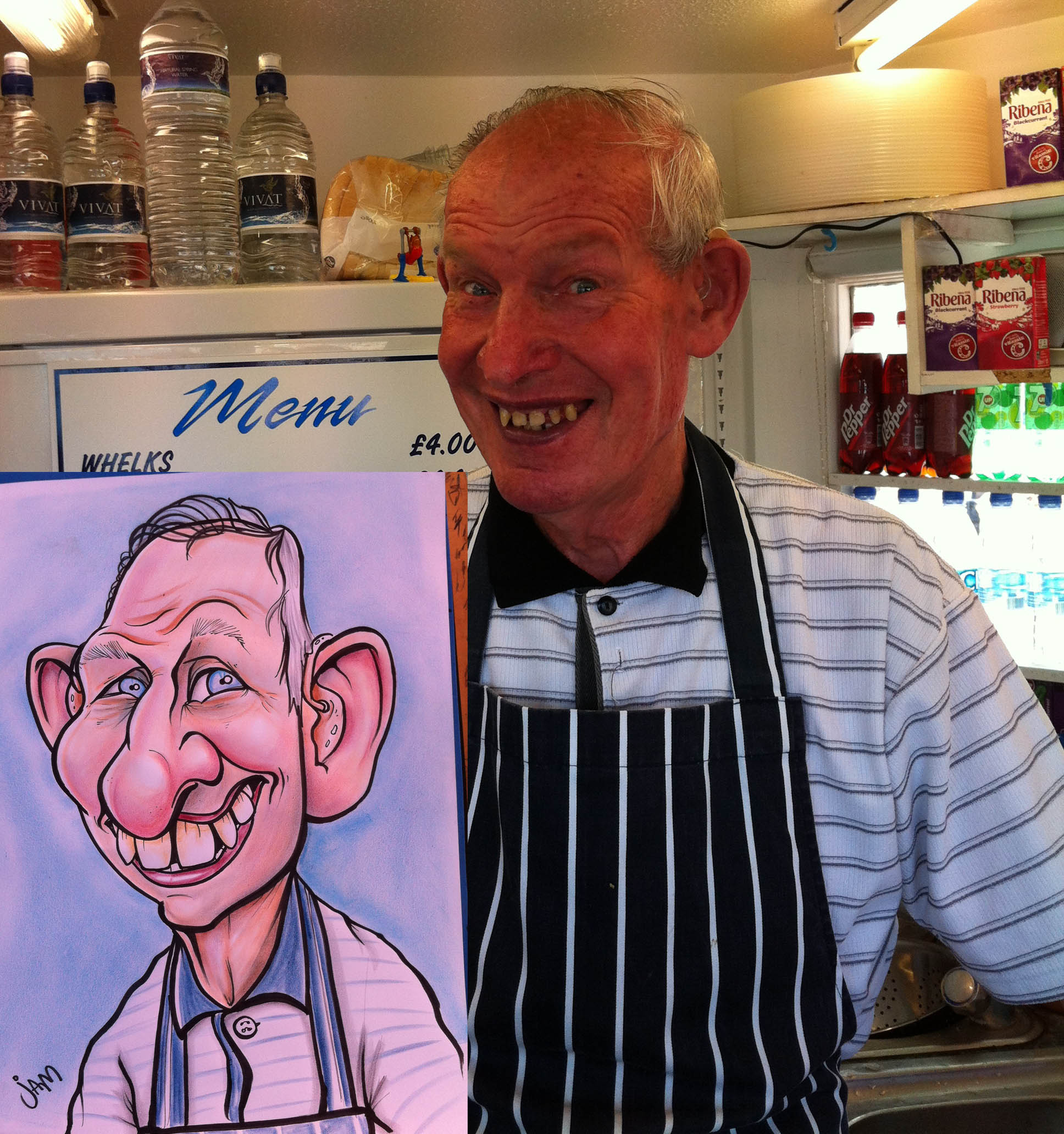 Our caricaturists are all well-versed artists who have backgrounds in cartooning, advertising and illustration and they are therefore, able to capture an individual's personality and likeness in a few seconds.  It does not matter if you are looking for something that's a little more sensitive or a funny highly exaggerated caricature style but still entertaining, there is definitely a talented caricaturist who will suit your needs.  We are the company you should visit if you are looking for artists who can draw logos for your VIPs or any other guests, contact us soon to hire one of our extremely talented artists and you will surely love the effect they will bring to your event.
Check out our AMAZING WALKABOUT ENTERTAINERS below!