HIRE VENETIAN THEMED ENTERTAINMENT
Are you having an event, spice it up the Italian way with our Carnival of Venice theme.  This theme brings on board all the activities, art, decorations and costumes in line with the famous Carnival of Venice.  Our Carnival of Venice acts have been well trained to bring the full Venetian Carnival experience to your event.  The Carnival of Venice is among the most popular annual events in the world where people flock to commemorate this event that can be dated back to the victory of "Serenissima Repubblica." It is held during the 10 days leading up to Shrove Tuesday.  At this event, historical dances, cultural performances, renaissance styles, Italian folk and classical waltz music are performed.  The most important and notable part of this event is the costumes and particularly, the masks, there are several types of masks that are worn depending on profession, gender, marital status and so on.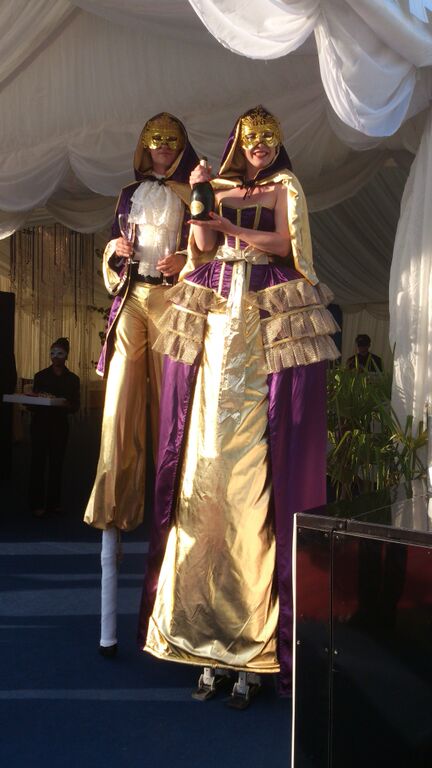 Our professional Carnival of Venice acts are well versed with the event's culture.  Your stage will also be themed in line with the event for a fulfilling Venetian Carnival experience.  This theme can come in handy during themed events, private parties, concerts, black tie balls, birthdays and even the start of the actual event anywhere in the world.  Talk to us today and we'll be glad to offer you this rare and exquisite Italian experience and theme your event the Venetian way!
[row]
[col span="1/1″]
[/col]
[/row]
[ux_custom_products title="Check out our AMAZING THEMED ENTERTAINERS below! " products="24″ columns="3″ cat="themed-entertainment1″ show="all" orderby="rand" order="desc" type="normal"]
[row]
[col span="1/1″]