HIRE SINGING WAITERS SURPRISE ACT
Very often, the best entertainment is one that is unexpected, yet completely captivating.  Hire Singing Waiter/Surprise Act for your event and your guests will be blown away!  These acts are the very best in the game.  Perfect for just about any type of affair, they will not disappoint you or your guests.  Singing waiters/waitresses/surprise acts get the audience to really be a part of the act.  Mingling amongst the guests, they will wait for their cues and WOW the audience with their impressive and versatile "tricks of the trade".  By the end of the evening, audiences will be singing/dancing along.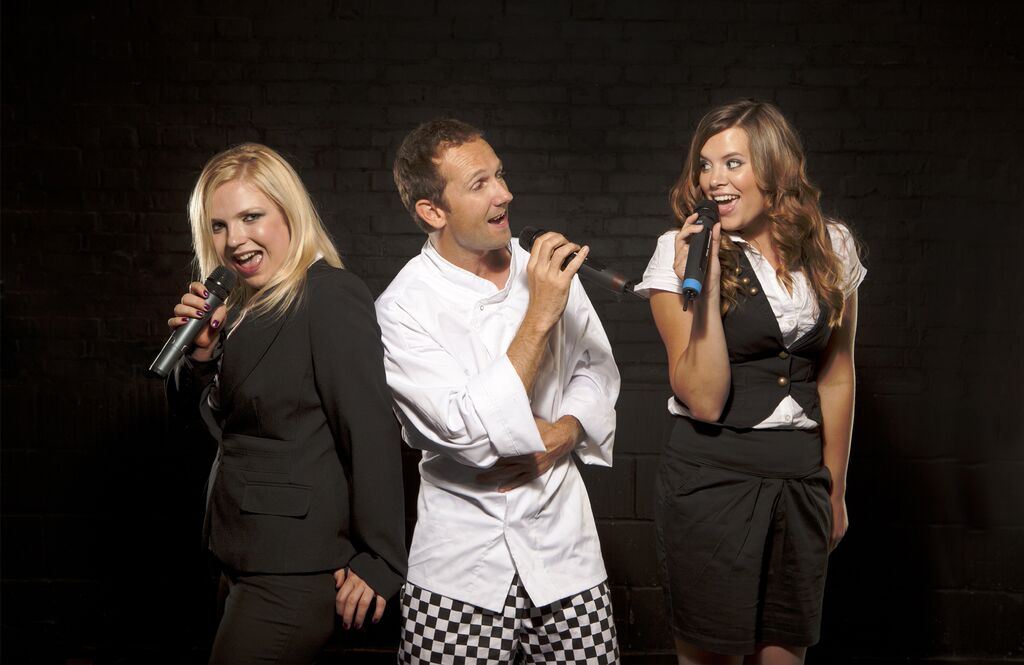 Once the event begins, these singing waiters/surprise waiters and/or singing opera waiters will appear to be the actual wait staff.  Then, at just the precise moment, they will spring into action!  Unsuspecting guests won't realise that all along, their seemingly professional wait staff is actually their incredible entertainment for the evening.  Injecting surprise performances with high-energy, charm and comedy, everyone will have the time of their lives!
Check out our AMAZING MUSICIANS below!