Speed Painter Performs at the Sheraton in Algeria
Our Speed and Glitter Painter dazzled the audience with his stardust speed painting show at the Sheraton in Algiers, Algeria, in December. The speed and glitter portrait in gold glitter was designed and created of the famous musician Hamdi Benani and will be displayed at the Sheraton Algiers.  The Speed Painter has won 7 international and 19 national competitions and has performed at over 3000 events worldwide. The artist is currently based in Kiev in the Ukraine and is available to perform all over the world at any type of event.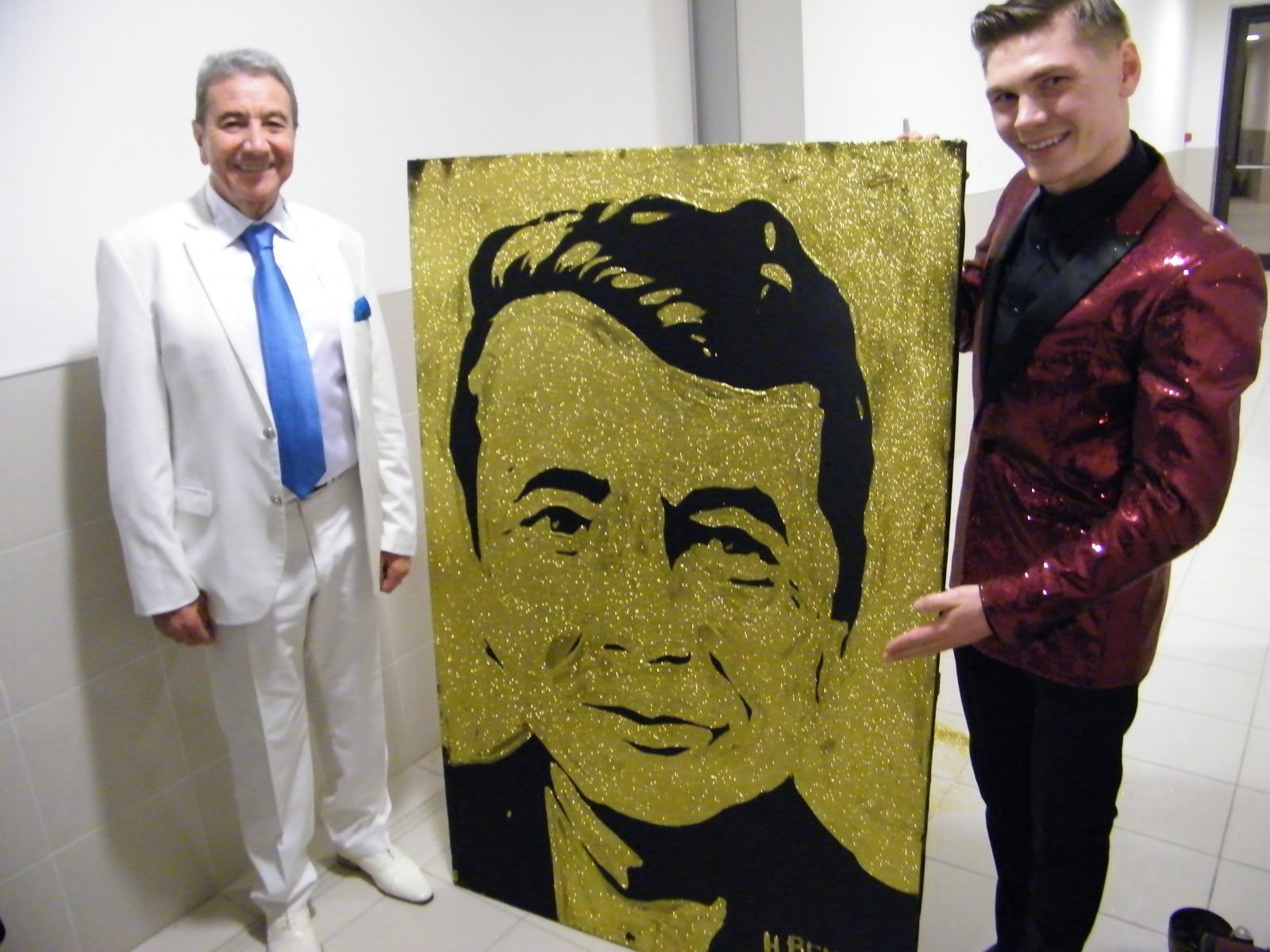 This stunning Sheraton hotel is the only beachfront hotel in Algiers with it's own private beach for the residents, it is also the first five star resort in Algeria, with over 400 rooms and a business center, this luxury hotel is the perfect setting for high-end corporate events.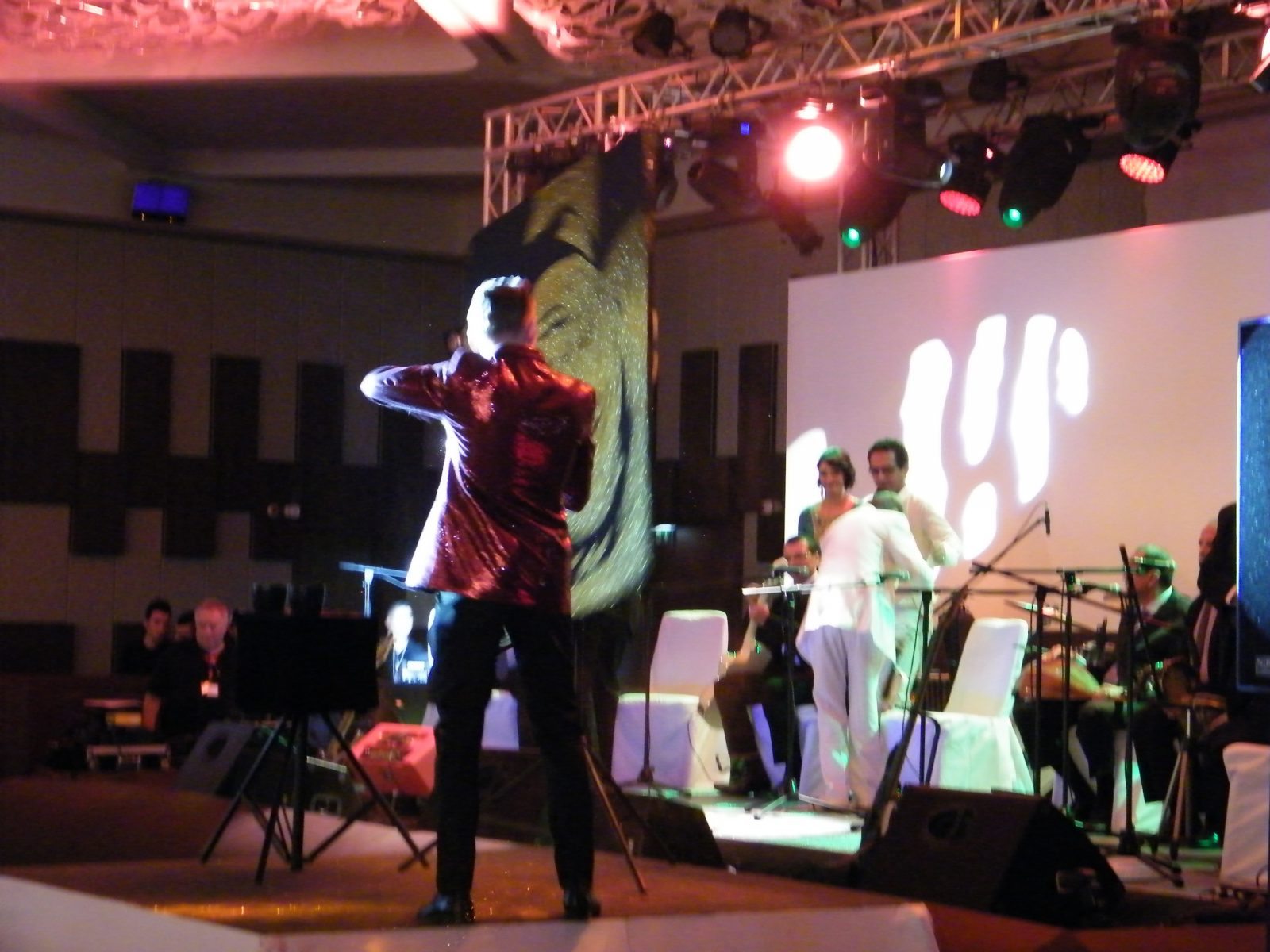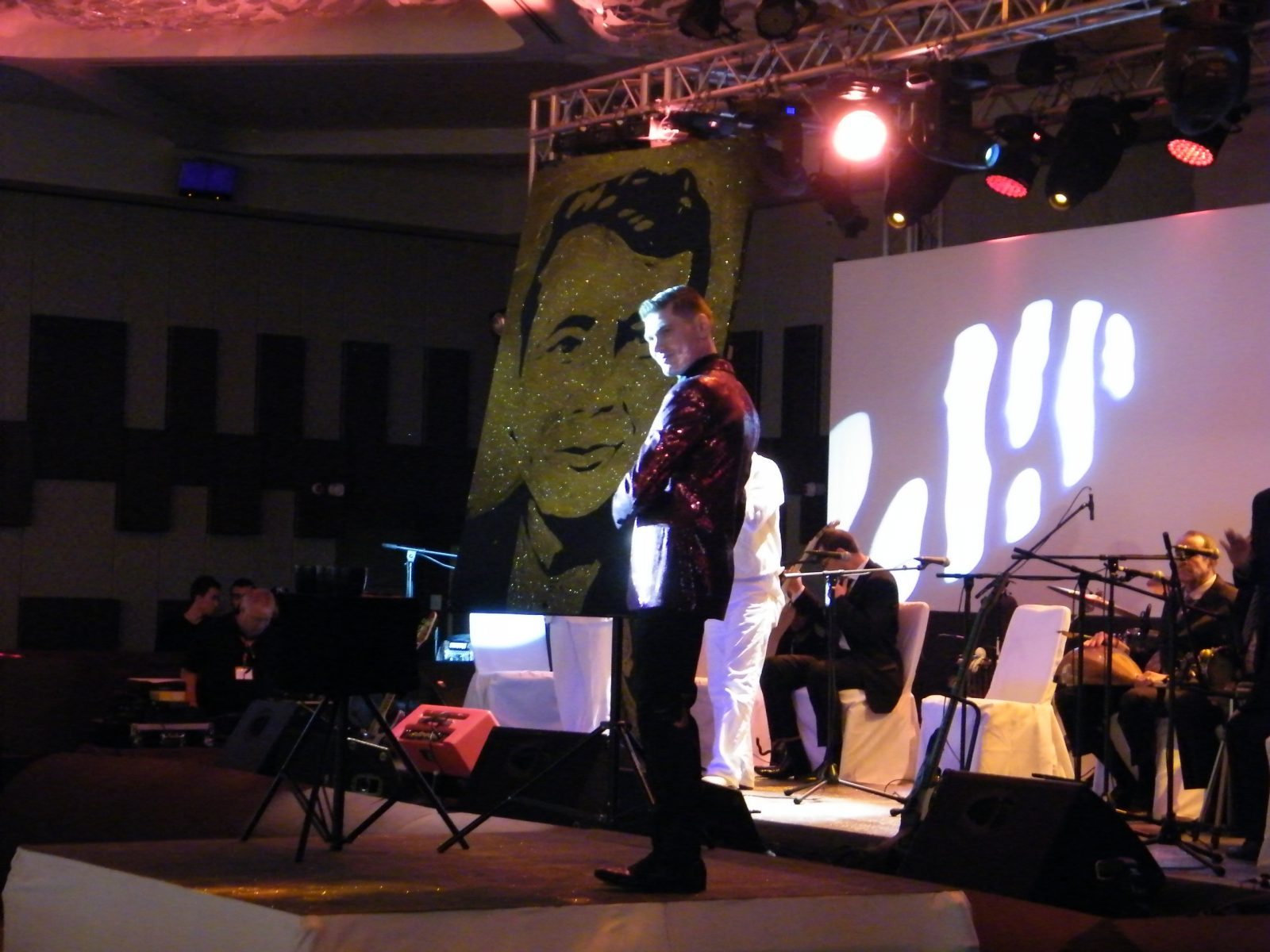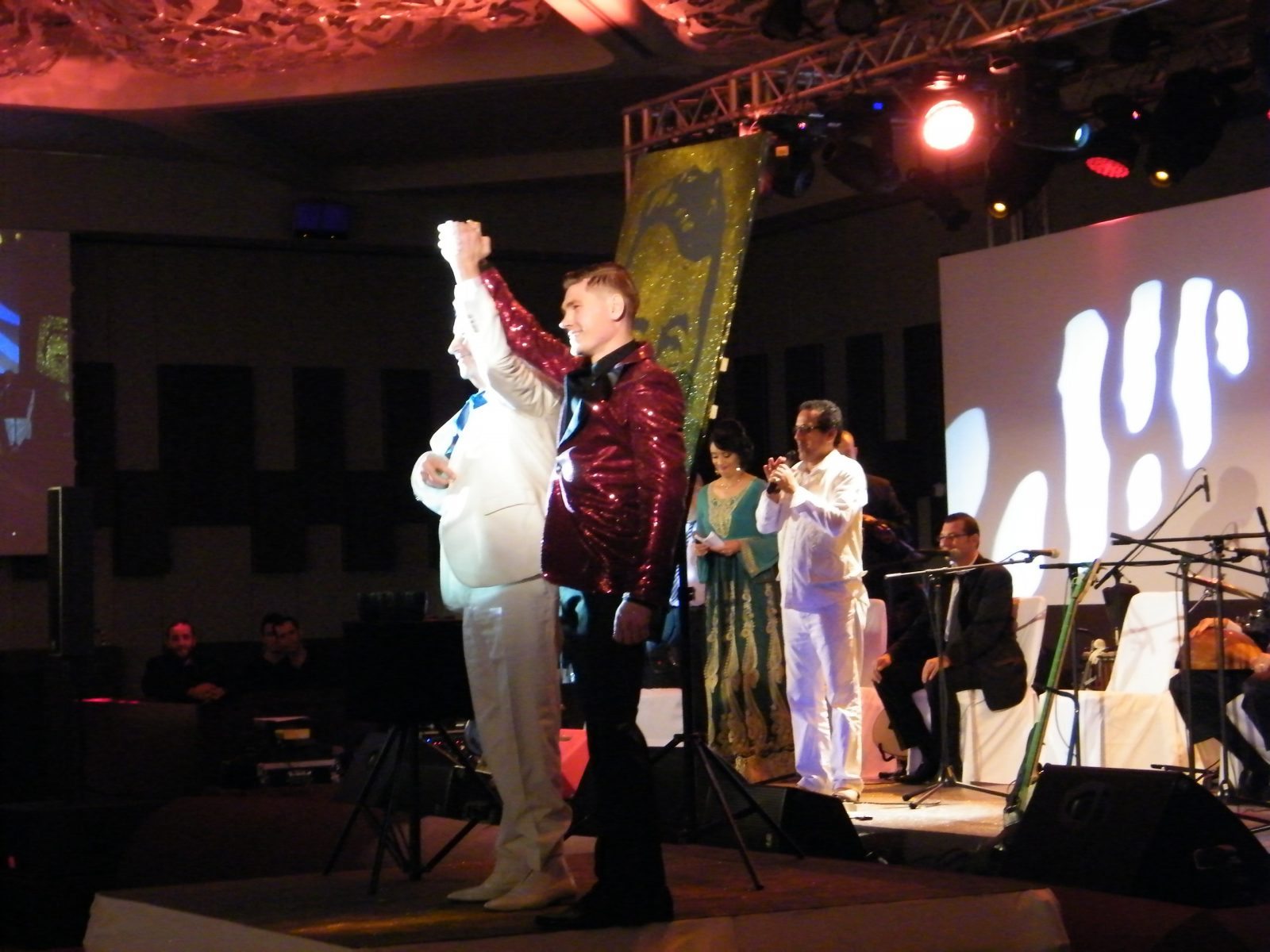 To find out more about how you can have this talented artist at your next event please get in touch with our account managers today for more information.