Hire Salsa & Latin musicians
If you want to hire entertainment that will excite and amaze your guests, then hire Salsa & Latin musicians and performers!  Whether it is a corporate party, product launch, wedding reception or something much larger like a carnival, these amazing performers will have no trouble mesmerising those in attendance.
There are many different Latin and Salsa styled performances that you can choose from, including: South American, Latin Pop and Rumba, Salsa and others. These highly skilled musicians, vocalists and dancers bring guests a taste of the exotic flair known as Latin and Salsa.  These performances create an extremely exciting environment for your celebration. Some of theses polished acts can even turn the party into a dance school and teach those in attendance!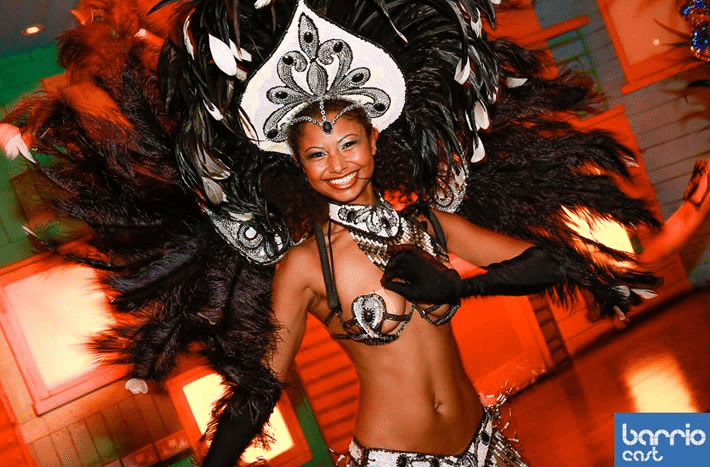 These Latin and Salsa performers are perfect if what you are wanting to do is create your own Rio de Janeiro carnival show! The Brazilian showgirls will add an extra WOW factor to the entertainment and with the other musicians, quickly set the mood. If your guests aren't enjoying themselves with these awesome performances, you should check their pulse!
[row]
[col span="1/1″]
[/col]
[/row]
[ux_custom_products title="Check out our AMAZING MUSICIANS below! " products="24″ columns="3″ cat="bands1″ show="all" orderby="rand" order="desc" type="normal"]
[row]
[col span="1/1″]