HIRE RUSSIAN PERFORMERS
Highly embracing Russian tradition and culture, all our professional performances are structured to perfectly suit the specific needs of each event, incorporating a number of entertaining performers, dancers, and musicians. CEA have a wide range of performers and as part of our package, we provide vivid, breathtaking performances through our folk and Cossack dancers, orchestras and Gypsy-Russian show bands, as well as variety shows with Russian themes to make your event lively and vibrant with Russian taste incorporated.  We are more than sure that our Russian acts will be an eye-catching addition to your event, whether an exhibition, gala dinner, Russian winter wonderland show with a Moscow Nights theme.
Give your event a sensational Russian touch with our Russian performance bands and music groups incorporate amazing choreographic, exceptionally beautiful traditional costumes, and amazing musical arrangements that will take your audience for a ride of nostalgia in Eastern Europe and Russia.  From a simple instrumental trio to a 45-piece orchestra with a team of dancers, our performances bring songs to life and dances that reflect an echo to centuries of rich culture, journeys, passion, and adventures.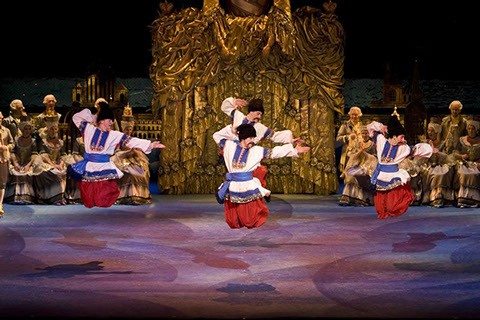 Fill your event with thrill and vibrant energy with high-impact acts with spectacular touch, our Cossacks dancers will sure lift your event's atmosphere through energetic dances, vibrant music, and high-spirited singing that will rock the air and the audience at your occasion.  Entertain your guests to the fullest by inviting our Cossacks dancers to your event is not only an awesome way to entertain and excite your guests, but it will also add a unique and memorable experience.  Add a unique cultural touch to your event, our performers have been at hundreds if not thousands of events around the globe and given outstanding professional performances, our Russian-themed event performances are reputed as high-quality and you can rest assured of bringing a cultural touch to your event with us!
Check out our AMAZING THEMED ENTERTAINERS below!