HIRE A CLOSE UP MAGICIAN
In today's world of corporate entertainment, stakes are high and competition fierce when it comes to being the best of the best.  We are privileged to have some of the world's most talented close-up table magicians to offer you for your private, public or corporate event.  Live magic shows are great for almost every type of function known to man.  What better way to engage your guests, whether at a wedding, trade show, gala, birthday bash, theme night or a corporate brand reveal party, party magicians can tailor their performance to please and impress!  Magician Tulsa has pleased audiences for almost 40 years with his inclination towards Vaudeville entertainment, with classic magic tricks and an endearing personality, Magician Tulsa aims to please and never misses his mark.  Be amazed at what can be done with simple objects like coins, pens, rubber bands and crystal balls by the intriguing and affable Magician Brendan.  Watch as he mingles with guests in an unobtrusive manner and makes everyone feel at ease.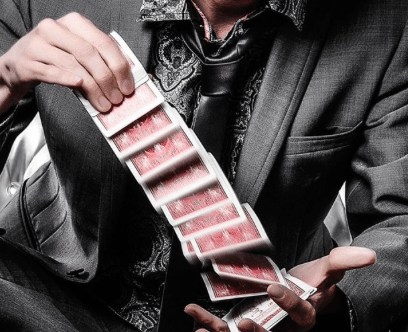 Looking for a table magician who has wowed crowds at Google, Sony, Samsung, and Coca-Cola just to name a few, hire Close-up Magician Robert with his award-winning charm and fast hands to entertain at your dinner party, sports event, trade show, wedding or anywhere you can safely gather an eager audience.
[new_royalslider id="21″]
With a plethora of fabulous magicians for hire, the hardest choice you will have is which one of these fab magicians to hire!
[row]
[col span="1/1″]
[/col]
[/row]
[ux_custom_products title="Check out our AMAZING MAGICIANS below! " products="24″ columns="3″ cat="magicians" show="all" orderby="rand" order="desc" type="normal"]
[row]
[col span="1/1″]