HIRE LIGHT PAINTER PHOTOGRAPHY
If you are planning an evening's entertainment, nothing offers as much promise as light painting.  This art relies on the skill of a performer, known as the light painter, using a source of light to rapidly create motion lines against a dark foreground.  The result, captured on video or photo, makes for what is known as light painting.  Options for hiring light painters; You can hire artists for a live event where video will capture light paintings being undertaken in real time or you can view the results later through photos.  Invariably guests will be so drawn to the idea that they will clamor to create light paintings, and for that, we can arrange for their participation with our performers.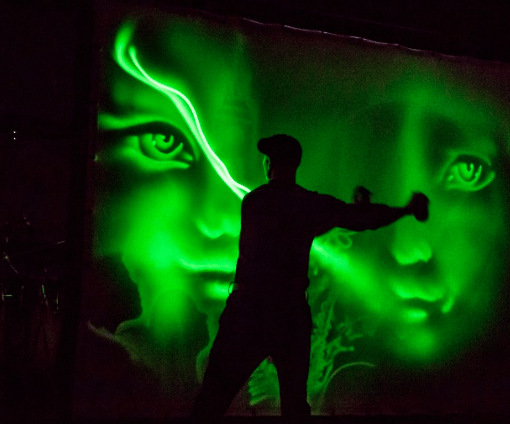 Our light painters will brighten any event, even daytime ones where we set up booths to help capture the performance.  Whether it's a promotional event or a private gathering our light painters and photographers will ensure a memorable occasion for all present.
Check out our AMAZING TECHNOLOGY ENTERTAINMENT below!