HIRE A LIGHT PAINTER FOR A PRODUCT LAUNCH
Turn your corporate brand reveal ceremony into a brand reveal celebration by harnessing the power of logo reveal entertainment.  When you hire a light painter to design a personalised bespoke story for your brand, you are ensuring an evening of dazzling storytelling that will imprint your name in your guests' minds.  Our expert light painters offer to create a new way of revealing your logo or new brand.  They have the know-how and experience to give you the personalised touch you are looking for in corporate entertainment.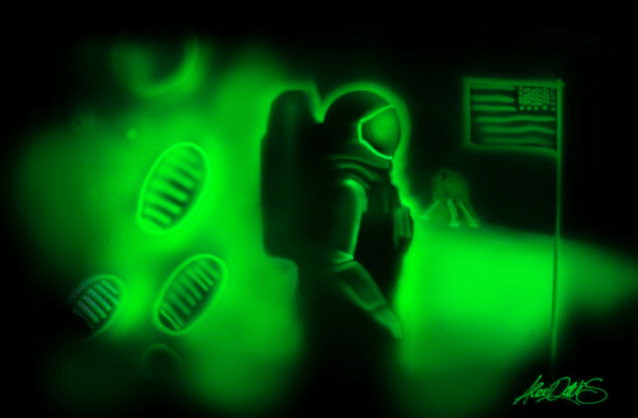 Attending a light painting show is like nothing you've experienced before, from beginning to end, booking a light painter to perform at your corporate event is a surefire way to express your unique vision, the way you want it expressed.  Using a vibrant ray of light and an expansive background in total darkness, these light painters create stunning imagery from simple lines that transform into complex scenes right before your eyes.  Imagine the wide eyes and dropped jaws when out of nowhere your new and improved brand logo appears in brilliant color, mesmerising everyone in the room.
[new_royalslider id="8″]
Revealing your design, whether reinventing an old logo or stepping out with a new brand, is an exciting moment in time, make sure it's memorable as well.  Book a light painter for any event including trade shows, award banquets, or your holiday celebration to shine a new light on an old night.
[row]
[col span="1/1″]
[/col]
[/row]
[ux_custom_products title="Check out our AMAZING LOGO REVEAL ACTS below! " products="24″ columns="3″ cat="logo-reveal1″ show="all" orderby="rand" order="desc" type="normal"]
[row]
[col span="1/1″]
[/col]
[/row]