HIRE LATIN AND SALSA PERFORMERS
Recently, the international demand for salsa and Latin musicians has risen.  In this case, our musicians have performed around the globe for notable clients including Hilton Hotels, Starbucks, British gas, and Emirates Airlines.  Our musicians provide astounding live entertainment, which gives guests a taste of the amazing and exotic musical cultures.   Our musicians entertain the guests with a range of music that includes; classic Latin Pop, Latin Rumba, Cumbia, Bolero, and more collection of South American Music. Attending the event hosted by our musicians will provide you with the most memorable night.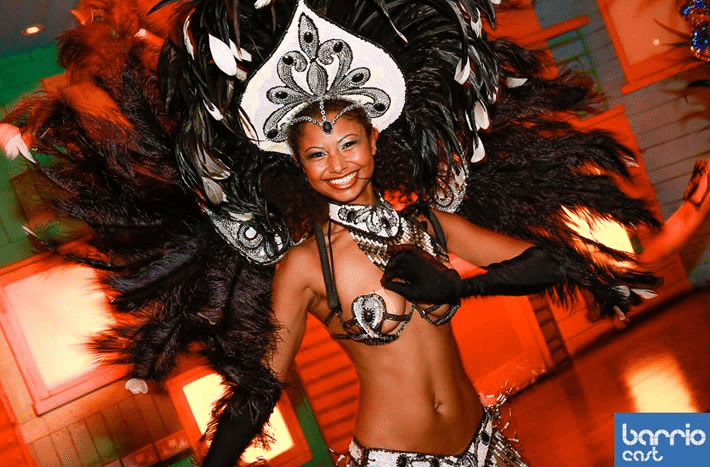 If you want to host your salsa party, our top-notch salsa bands provide great entertainment for events such as workshops and corporate team building for your guests.  Your visitors will learn basic steps of the vibrant Latin vibes.  Also if you require Brazilian showgirls and a full Rio de Janeiro carnival show to entertain your guests at corporate events or if you are hosting a public party or private cocktail parties, we are there to cater your needs.
Check out our AMAZING THEMED ENTERTAINERS below!