HIRE KLEZMER AND JEWISH MUSICIANS
Klezmer music possibly has the most expressive melodies.  This, together with the genre's gypsy-like tones, tender melancholy and innate fiery spirit creates a wonderful musical explosion that is suitable for bat and bar mitzvah, notable events and celebrations as well as private parties.  Klezmer music traces its roots from the Ashkenazi Jews who originally inhabited Easter Europe.  The genre as such, is an enchanting celebration of diverse cultures and several musical styles.  Our Klezmer bands make this even better because aside from the authentic blend of traditional Jewish as well as Jewish-Gypsy songs, they add a tinge of classical music and jazz, to bring forth an unmatched liveliness at any Jewish celebration.  Moreover, our bands add an infectious energy and a dash of brilliance to the tunes' arrangement so they are alluring to keep the celebrations chugging.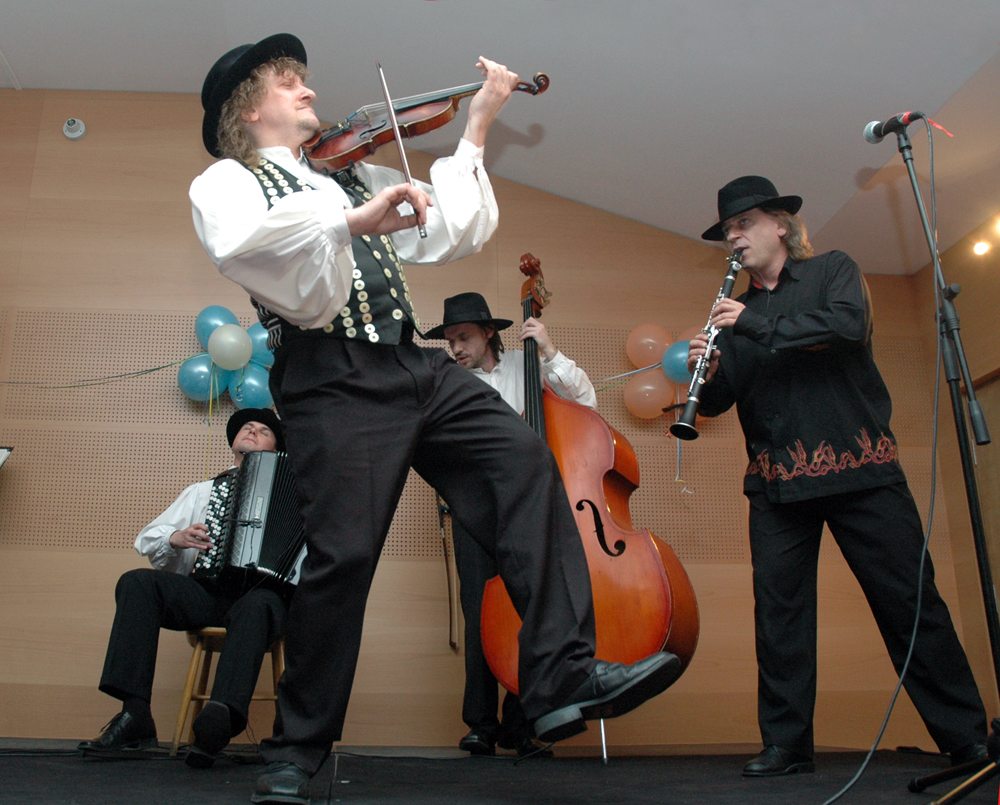 Our Klezmer bands have a stellar reputation having attracted outstanding clients such as Lufthansa, Ryazan, Mercedes-Benz and Jean Paul Gaultier, these bands offer nothing but genuine Klezmer music and all round Jewish entertainment.  You can opt for solo acts, instrumental trios as well as full bands or, you can customize the band size to suit your entertainment needs. Our Klezmer artistes proffer wholesome Jewish entertainment to suit whatever event you have in mind.
[row]
[col span="1/1″]
[/col]
[/row]
[ux_custom_products title="Check out our AMAZING THEMED ENTERTAINERS below! " products="24″ columns="3″ cat="themed-entertainment1″ show="all" orderby="rand" order="desc" type="normal"]
[row]
[col span="1/1″]