BOOK AN ICE SCULPTURE
The decor sets the mood and determines the atmosphere of any party or gathering.  Regardless of the event you are throwing, there is one quality you always want it to have; you want your event to be memorable.  Adding an ice sculpture to your decor always gives your event a unique, impressive touch that guests will remember and talk about for a long time.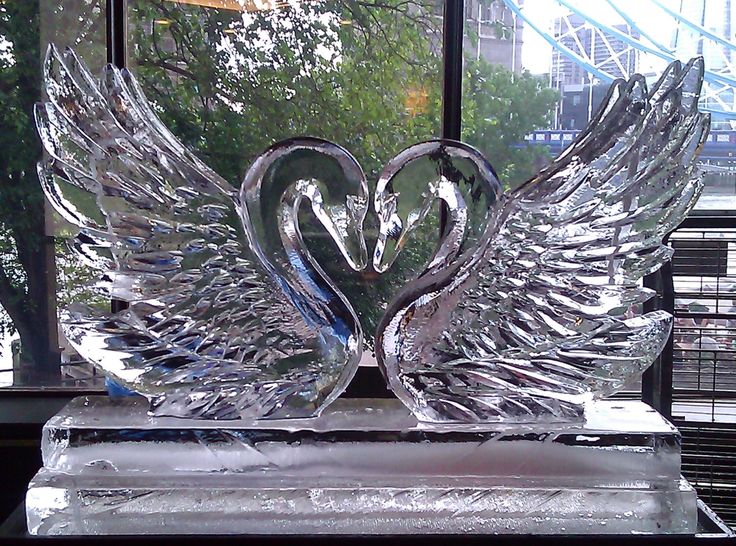 CORPORATE EVENTS – If you're having a large formal event, then you could display your company's logo in ice to create a masterful focal point for the venue.  For smaller events, ice sculptures at the entry way make guests feel special and welcomed as soon as they come in the door.
WEDDINGS – Weddings and receptions are known for one key thing: glamour.  Nothing says "gorgeous" like an ice sculpture at the center of the hors d'oeuvres table or standing tall behind the head table.  Smaller sculptures can even be used as centerpieces to give the venue an added sense of elegance without spending a small fortune on flowers.
KIDS' PARTIES – Nothing impresses children more than seeing their own faces made into things!  An ice sculpture of the birthday boy's head is sure to please a crowd of tykes and make for some great photo opportunity.
DINNER PARTIES – Liven up your routine dinner party setup with an ice sculpture on top of the piano or at the center of the buffet table.  It will show your guests that you put careful thought and planning into the party and make for a great conversation topic.
[row]
[col span="1/1″]
[/col]
[/row]
[ux_custom_products title="Check out our AMAZING FOOD AND DRINK SERVICES below! " products="24″ columns="3″ cat="food-and-drink-services" show="all" orderby="rand" order="desc" type="normal"]
[row]
[col span="1/1″]