HIRE FUTURISTIC THEMED PERFORMERS
Theme your Event Sci-Fi and Futuristic!  Go Sci-Fi and futuristic today with our amazing futuristic acts that can add a Sci-Fi and futuristic touch to your event.  These acts have been trained to theme your event with any of the Sci-Fi and futuristic themes, for example Transformers, Star Trek, Terminator, Back to the Future, War of the World, Metropolis, Spiderman, Robocop, Marvel and so on.
Our acts can theme your event with any of these catchy and popular themes and they can transform into aliens and humanoids of all shapes, robots, transformers, borgs, marvel and so on.  Your event's venue will be equally themed to suit the particular theme, this creates an out of the world experience for your guests in what looks like reality in the future and sci-fi world.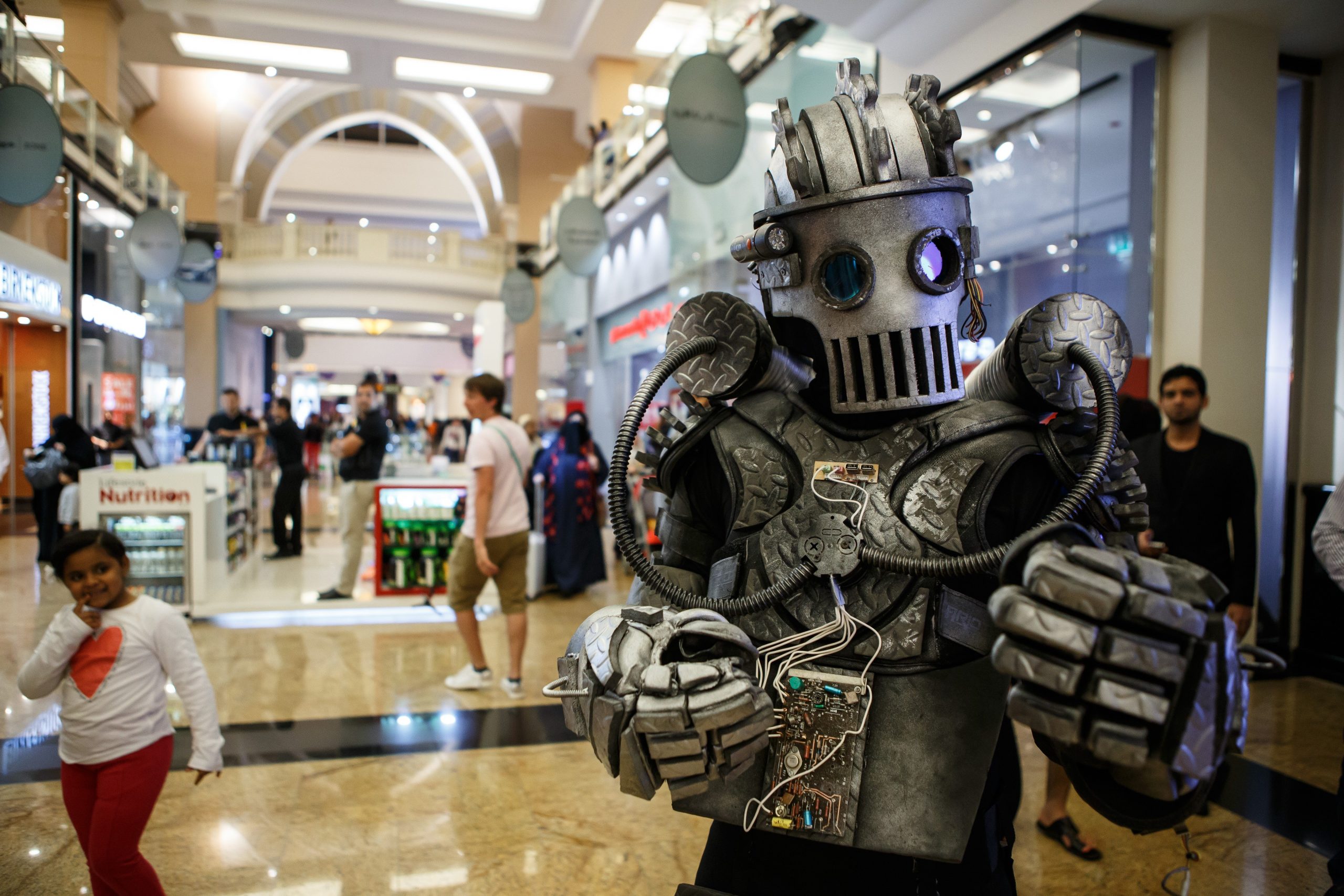 As these sci-fi and futuristic themes continue to change, so do our acts and costumes.  We have the latest mimics of the latest themes, be it Transformers or Marvel.  The costumes our acts use are characterised by realistic body and facial paints, startling prosthetics and detailed outfits that your guests will find hard to discern from the original figures.  The LED lights are just the icing on the cake and help to make your stage brilliant, whether night or day.
Our Sci-Fi and Futuristic theme acts will be the talk of your event. Imagine theming it with the Marvel theme, yet everybody likes Spiderman.  It is suitable for birthday parties, weddings, launches, galas and any other event.  These Sci-Fi and Futuristic event themes are irresistible and will work like magic.  Talk to the Corporate Entertainment Agency today and we will be glad to come and grace your event with our futuristic entertainers!
[row]
[col span="1/1″]
[/col]
[/row]
[ux_custom_products title="Check out our AMAZING THEMED ENTERTAINERS below! " products="24″ columns="3″ cat="themed-entertainment1″ show="all" orderby="rand" order="desc" type="normal"]
[row]
[col span="1/1″]