HIRE FLAMENCO DANCERS
Flamenco dancing is a classic reflection of Spanish culture in its fiery splendor and endless passion.  It's more than just a dance routine; it is an artform which has spread across the world.  Now, it can be a part of your event!  With flamenco, you can transport your guests to a realm of freely expressed emotion and open and beautiful sensuality coupled with grace.  Our dancers' precision, footwork, and movement across the dancefloor will inspire and awe guests.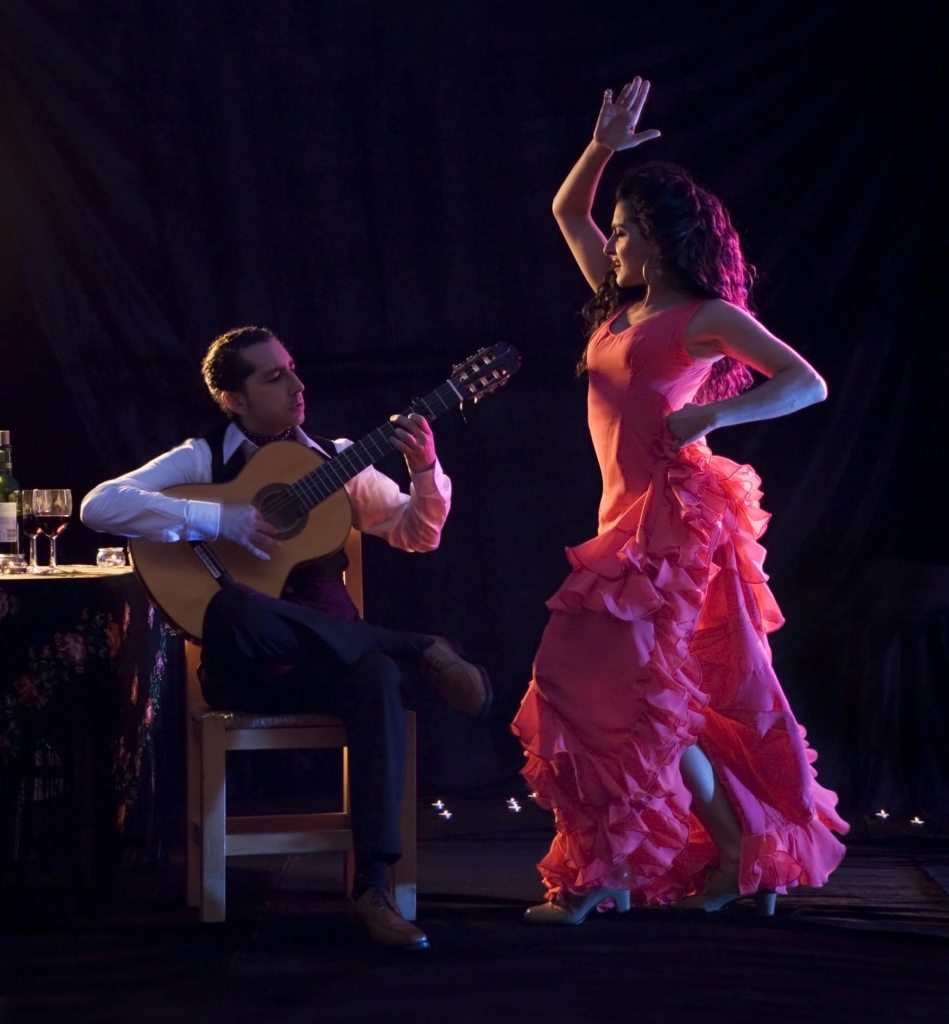 Flamenco is performed in numerous styles, all of which express intensity, flow, and drama.  We offer more than the typical routine you may have seen before, though.  Our roster of flamenco acts varies from rich, authentic performances complete with bright red, flowing dresses, castanets, shawls, and waving fans to a more modern and clean interpretation of the classic.  Live a little! Brighten and liven up any event with the beauty and energy of flamenco dancing.
Check out our AMAZING DANCE ACTS below!