Hire All Female Bands and Impress your Audience
Without a doubt, one of the most important aspects of creating a successful event is to have great entertainment. For sophisticated, high-energy and charming performances, Hire All Female Bands! No matter what type of function, these performers will captivate the audience and offer amazing stage shows that people will talk about for many years to come.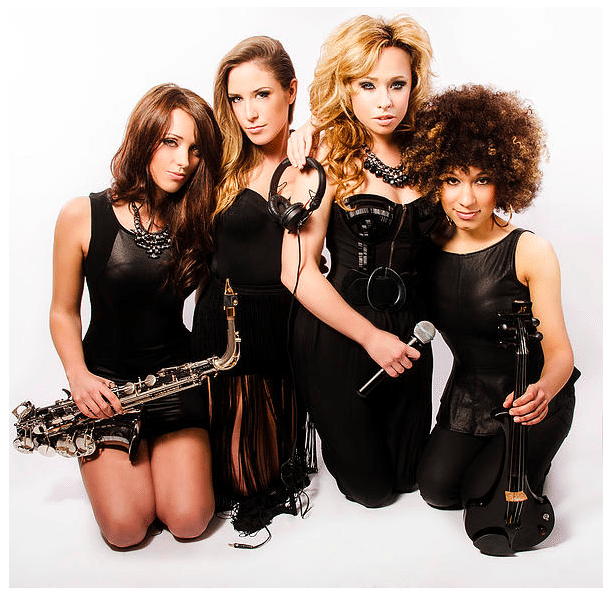 The impressive all girl groups/bands are very versatile performers. Highly skilled, each band offers their own unique sounds in various genres, including: Indie, Rock, Pop, Soul, Swing, Jazz, Electro and Classical. The groups can include: vocalists, instrumentalists and dancers.These all girl groups/bands can work with you to create the perfect stage performance for whatever type of event you are sponsoring.The all girl bands will command the attention of every person in the audience. Their high-energy performances are revered by men, women and even children! Whether you require soothing, background music or you need something more impressive/energetic, these all girl bands/groups can do it all!
[row]
[col span="1/1″]
[/col]
[/row]
[ux_custom_products title="Check out our AMAZING MUSICIANS below! " products="24″ columns="3″ cat="bands1″ show="all" orderby="rand" order="desc" type="normal"]
[row]
[col span="1/1″]