HIRE A CONTORTIONIST FOR EVENTS
For most people, the thought of touching their own toes is enough to cause a panic attack.  Good thing we are blessed enough to have some of the world's most flexible contortionists willing to literally bend over backward to touch their toes to amaze and astound audiences worldwide.  When you book a contortionist for your gala, after-dinner show or theme event, you're booking an evening of wide eyes and slack jaws as the artist performs mind-bending back bends, twists and balancing acts that will have you wondering if the performer is super human or just super.
Circus contortionists come in all forms with different specialties, such as the glittering performance on our Chandelier Contortion.  Showcasing her lithe body and sinewy moves, this glamorous chandelier is the ultimate platform for a seductive contortion routine.  Programming the lights to mesmerize in random or choreographed patterns creates a visual experience that can only be believed if seen.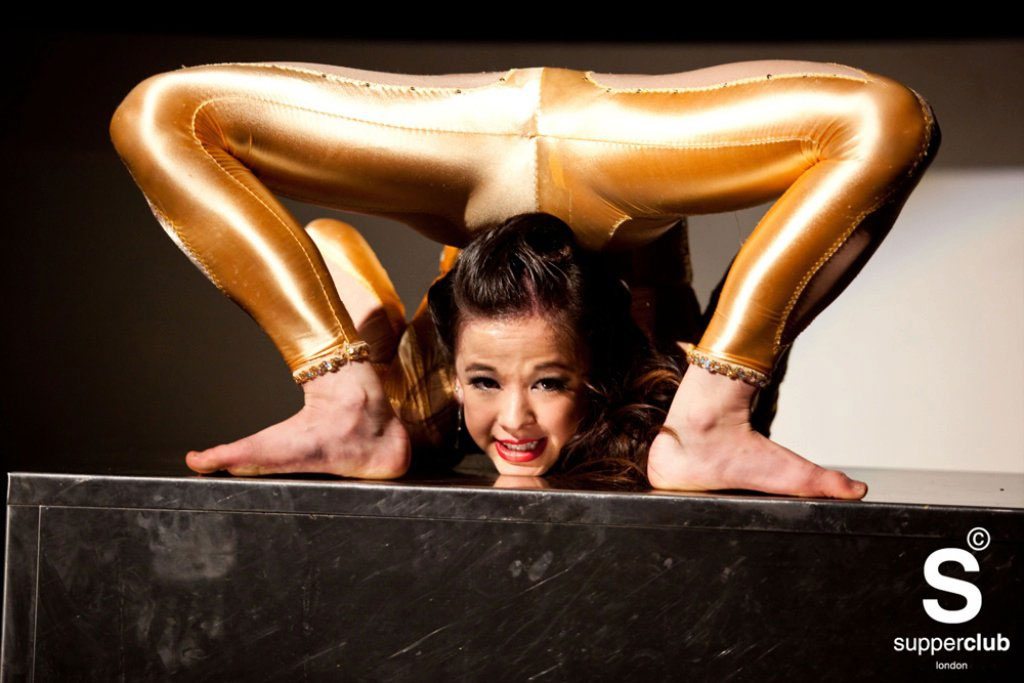 Contorting on a shiny pole brings the art of circus contortion to a different level.  Watching Pole Artist Italy snake around in effortless grace above the floor is a sight of pure perfection.  With strength and flexibility propelling her movements naturally, it's easy to see why she's a hit at corporate events and festivals.  Contortionists have become a popular choice for corporate entertainment events. Possessing personality, flexibility, and ingenuity, our circus contortionists for hire are the cream of the contorted crop.
[row]
[col span="1/1″]
[/col]
[/row]
[ux_custom_products title="Check out our AMAZING CIRCUS ENTERTAINERS below! " products="24″ columns="3″ cat="circus-acts1″ show="all" orderby="rand" order="desc" type="normal"]
[row]
[col span="1/1″]