One of the UK's top casinos organised a festive night for their VIP clients last week, the evening featured appearances from a real beard santa, two bouncing elves, a beautiful champagne dress girl and an incredibly talented singer and guitarist, all supplied by the Corporate Entertainment Agency.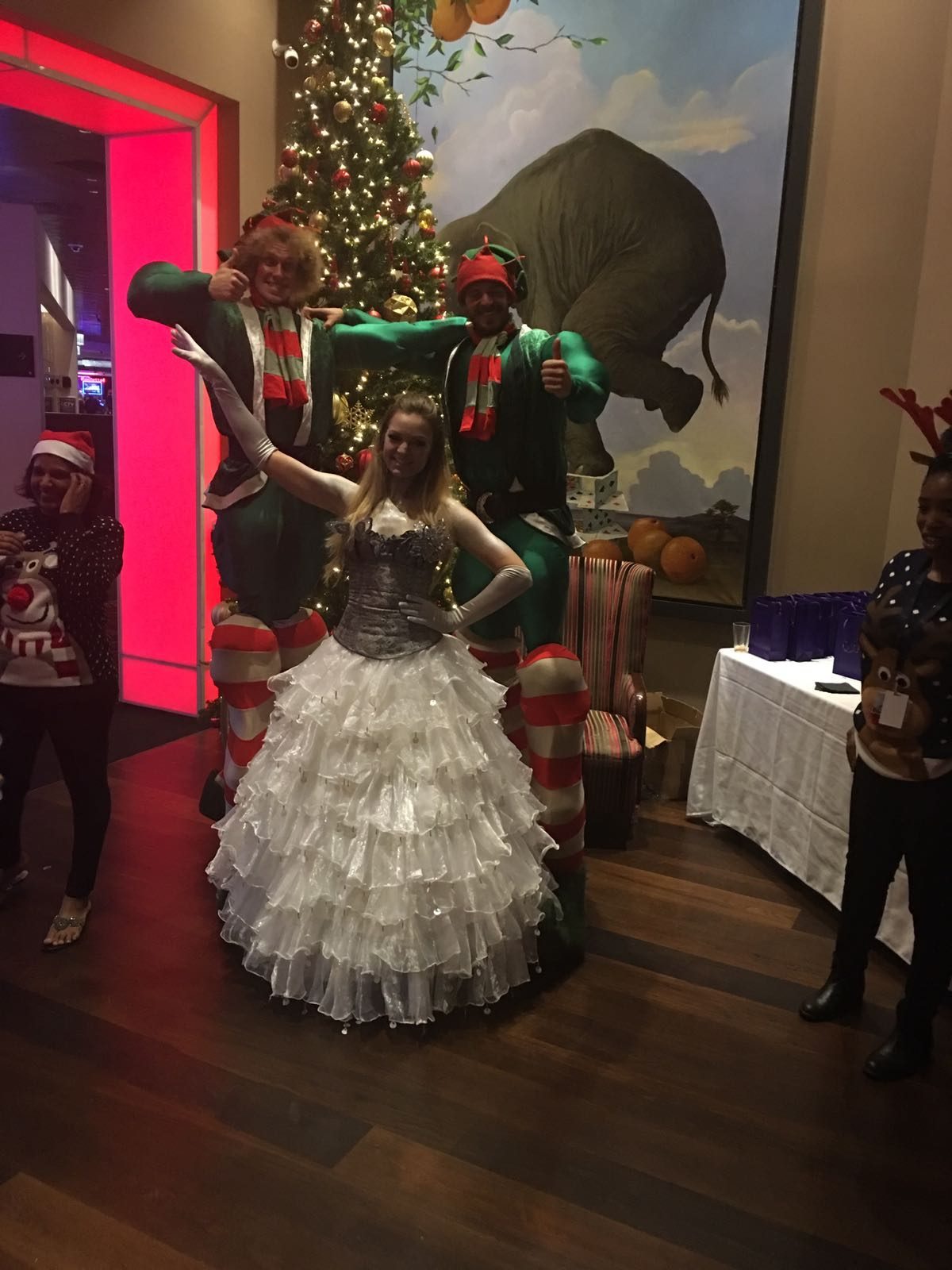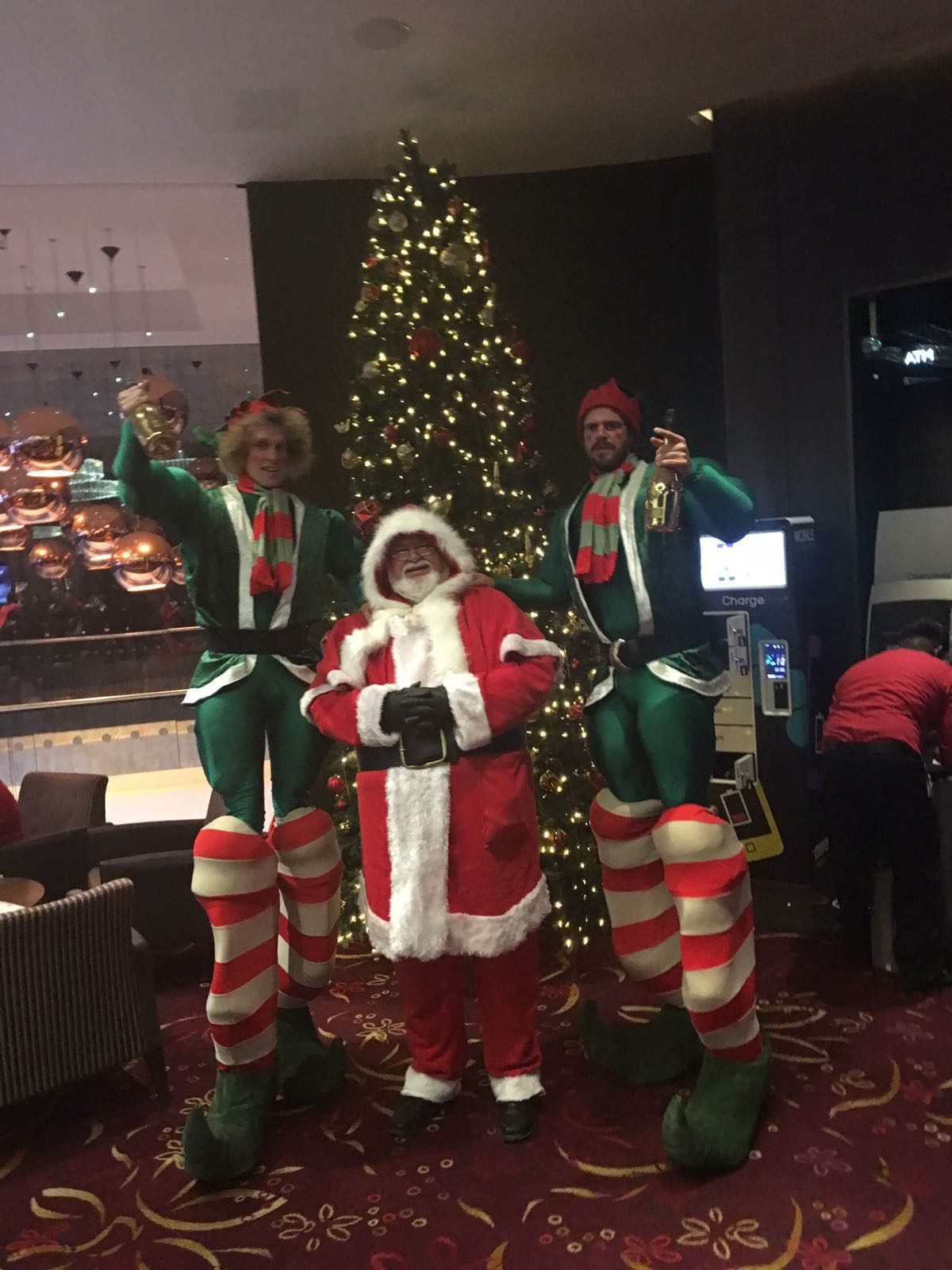 Santa greeted the guests on arrival with goodie bags from the casino, the champagne girl adorned with glasses of fizz handed out free drinks on arrival and the musical duo serenaded the guests as they enjoyed the incredible buffet supplied by the top casino caterers. Then entered the cheeky bouncing elves who spread festive cheer and cheekiness throughout the Sky Bar. They even bounced their way through the casino floor.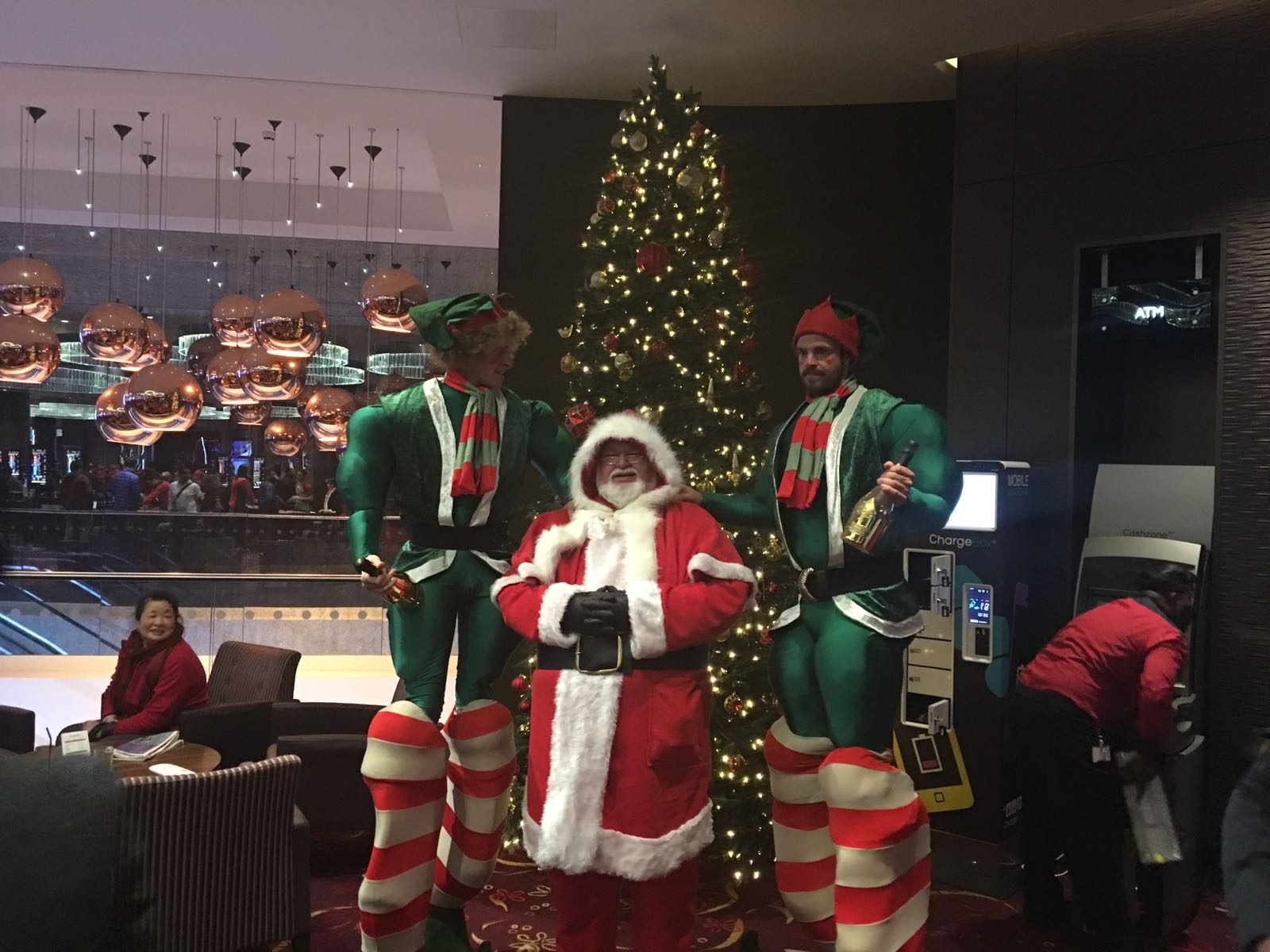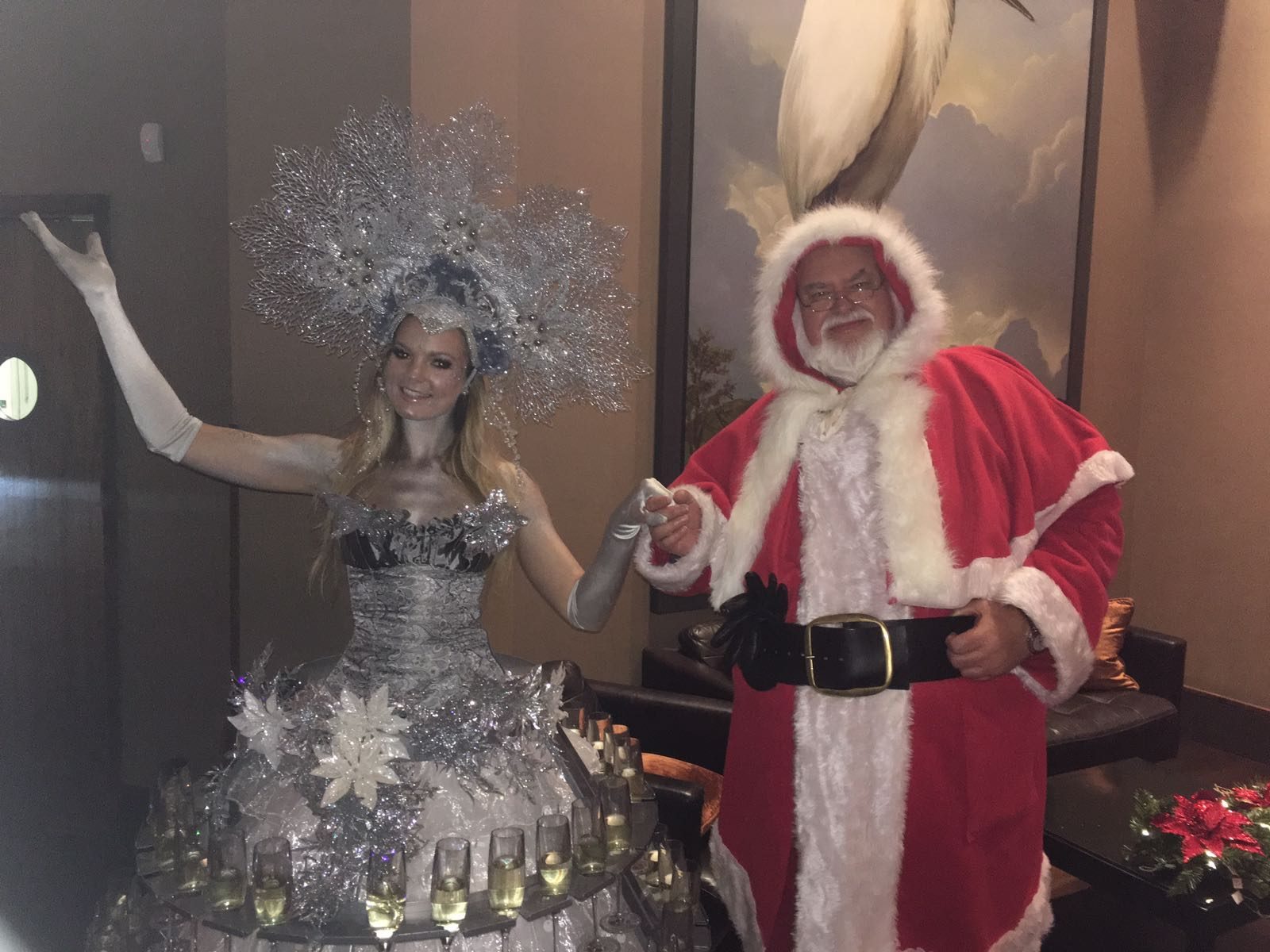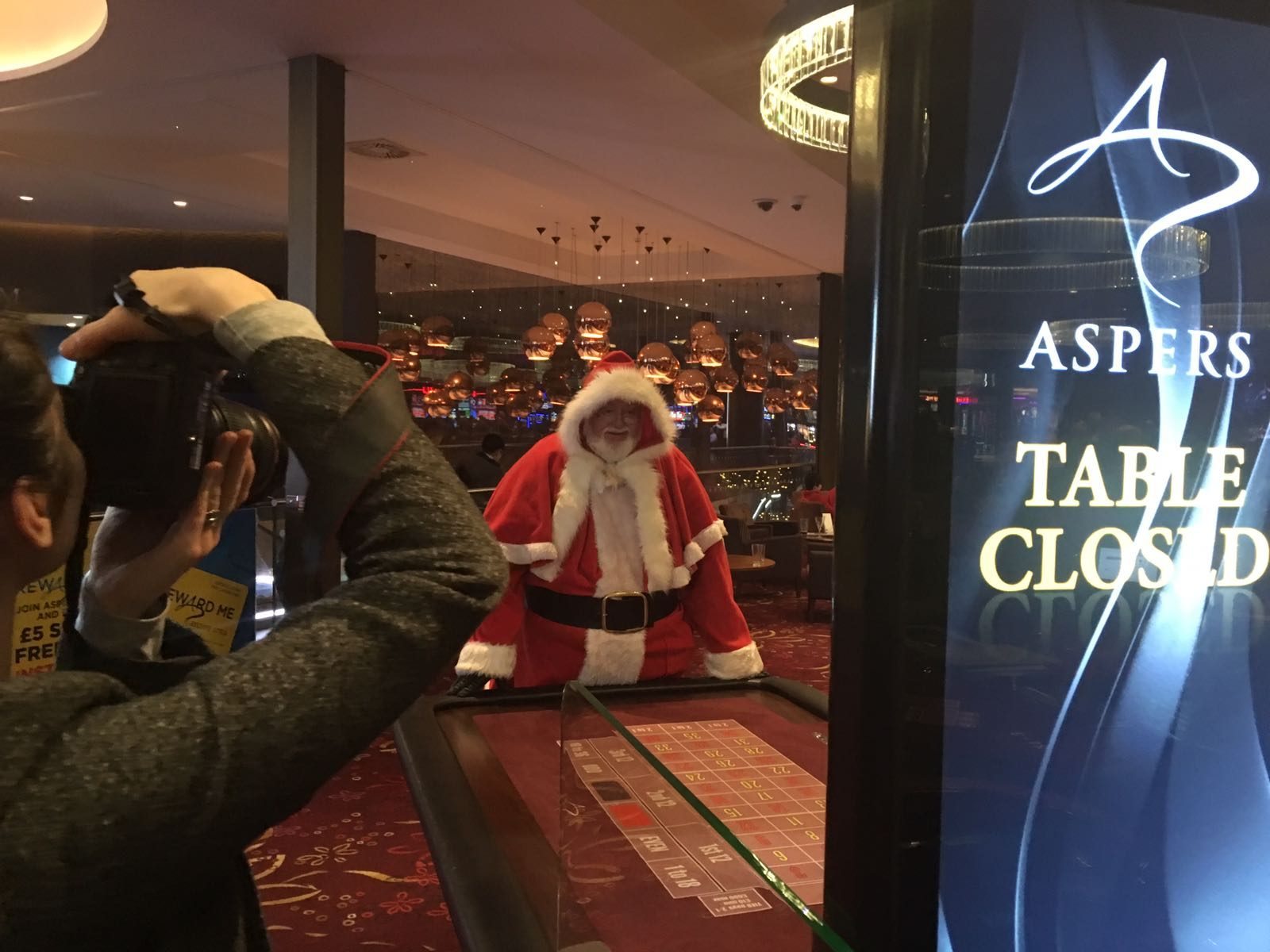 These events for the VIP clientele are once a month at the Aspers casino to thank them for their membership and dedication to the casino. The feedback and reaction to each act was phenomenal, CEA account managers attended the event and the client thanked us every time they saw us for the excellent entertainment and service.
To find out more about our top Christmas entertainment get in touch with our account managers today!