HIRE A CHILDREN'S ENTERTAINER
Some of the toughest critics come from the smallest bodies, kids!  Entertaining children is an art itself, keeping their fresh, eager minds occupied with good, wholesome entertainment is something we do best.  From colourful costumes and characters to walking, talking animatronic puppets, we have something for everyone.  Surprise your child and their foray of friends with a visit from Children's Entertainer Bethany and her troupe of dancers.  Well-loved around the world, Bethany has turned entertaining kids into a polished performance and her love and excitement for what she does emanate into the crowds of thousands.
For a hardcore group of performers who really know how to entertain in a big way, bring the Brick People into your event.  A unique mix and mingle act that can work for kids and adults in a creative way.  Or if you prefer pipes to bricks, call in the Pipe Men to walk around and draw looks and big grins.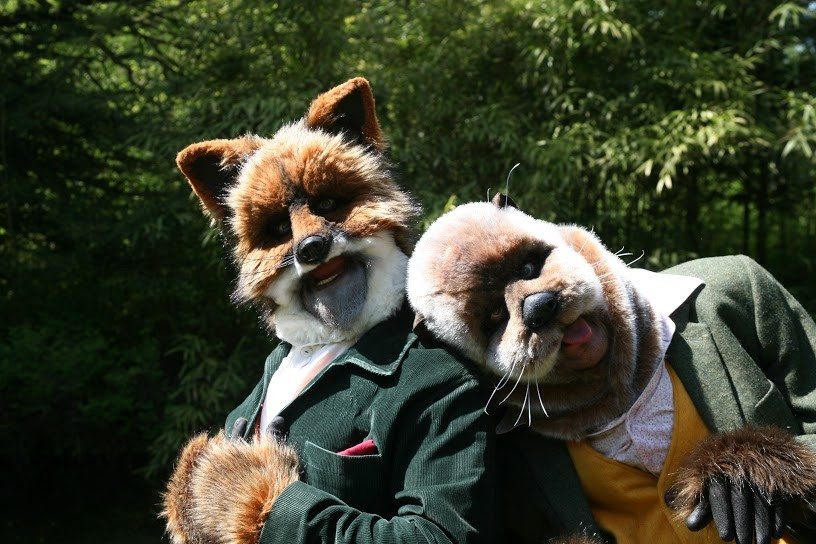 Create a Christmas celebration for children they'll never forget by letting loose this furry duo, The Nutkins, into your Christmas party or festive theme event.  Crazy for Christmas, these life-size squirrel characters will scamper around mixing and mingling with everyone they meet, passing out hugs and treats and a general sense of well-being.  More holiday favorites include the Winter Sprites and the WinterBottoms.  Watch as the sprites move among the crowd, chatting and joking and spreading good cheer, or the old-fashioned charm of these animatronic puppets, WinterBottoms, as they attend your winter festival sparking smiles and genuine warmth among audiences large and small, young or old.
Take your kids on an adventure straight from story books by booking Epico The Dragon and his Pirate Knight Sir Aurellous Jones.  Featuring a full-blown interactive story, this children's entertainer will spark more than a flame, they'll ignite imaginations.  It doesn't matter how old you are in numbers when it comes to animatronic puppetry.  A creature-based street theater is a fantastic way to inject humor, wonder and fun into any walkabout venue. Interact with characters such as our Squawk, featuring two bigger-than-life birds, or Penguins, a troupe of Hawaiian-shirt-wearing, surfboard-carrying flightless birds, who will waddle their way into your hearts.
For a leap into the future for those more science-fiction minded, beam the Space Characters into your event with their motorized scooters and skates, bouncing stilts and peg stilts, for an adventure that's literally out of this world.  Robots, aliens, birds and beasts, with so many different walkabout children's entertainers available, you never have to host a dull affair ever again.
[row]
[col span="1/1″]
[/col]
[/row]
[ux_custom_products title="Check out our AMAZING ENTERTAINERS below! " products="24″ columns="3″ show="all" orderby="rand" order="desc" type="normal"]
[row]
[col span="1/1″]