BOOK CHAMPAGNE AERIALIST
Here's something extravagant to incorporate into your next event; champagne aerialists to serve drinks!  Amaze your guests with our aerial performers as they fill and top up glasses with champagne, expensive wines and other fancy drinks.  As soon as you walk in, your eyes are instantly drawn to the ceiling where you'll see our champagne aerialists putting on an elegant performance as they hang from crystal chandeliers and large hoops.  The aerial acrobats coupled with the pouring of drinks, makes for a stunning, majestic showcase of grace and strength.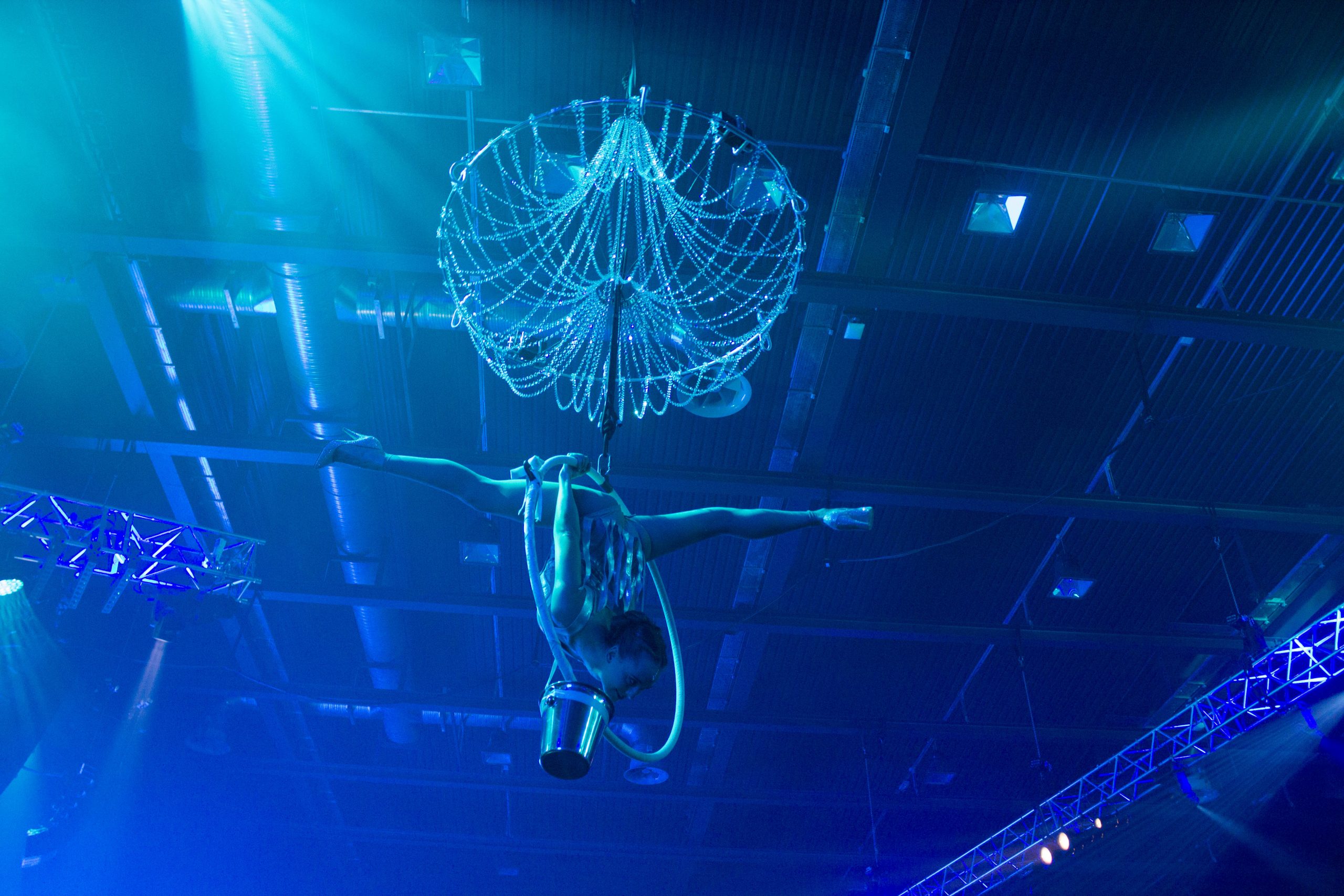 The props used in their performances are made to accommodate bottles of champagne, wine or any soft drink in bottles, which they will carefully open and pour out with extreme caution, avoiding spills or mishaps on every occasion!  Highly trained in such skills, their performance will abolish your concerns and surpass your expectations!  Our champagne aerialists possess versatility to tweak performances to better suit what the occasion calls for and fulfil your event needs.  Be it sassy or classy, wild or tamed; these highly qualified performers are trained to do it all!  We have male and female champagne aerialists who are already quite popular at current events such as corporate functions, product launches, clubs, casinos, weddings, hotels, galas, and other big parties.  Speaking in terms of entertainment with an added purpose, our champagne aerialists are the perfect choice to keep your guests happily entertained throughout.
[row]
[col span="1/1″]
[/col]
[/row]
[ux_custom_products title="Check out our AMAZING FOOD AND DRINK SERVICES below! " products="24″ columns="3″ cat="food-and-drink-services" show="all" orderby="rand" order="desc" type="normal"]
[row]
[col span="1/1″]