HIRE CANDY GIRLS AND LIVING TABLES
Looking for a truly unique way to entertain your event's guests?  Hiring the Corporate Entertainment Agency's amazing Living Tables and Candy Girls would be an excellent way to captivate the attention of your guests, they are eye-catching entertainment, and they are also able to serve your guests while doing so.  This kind of entertainment will amuse, awe and impress any kind of audience.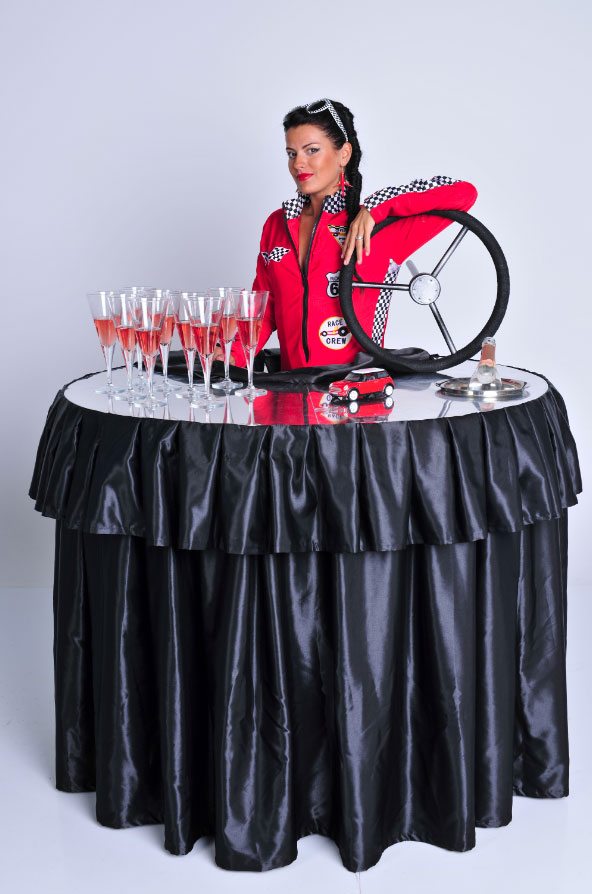 Living Tables and Candy Girls both have the ability to stroll amongst the guests, offering foods and drinks right off of their specially designed, wearable tables and trays!  The tables and trays can be customised so that they convey different color combinations, as well as company logos.  Some can even be equipped with LED functions to really gain attention!  The Candy Girls wear table/tray skirts, so they are a little easier to maneuver among the guests, but the Living Tables offer much more space to display many more options.  Creating amazing visual effects, these Living Tables and Candy Girls are the perfect way to mix functionality with impressive, fun visuals that really impress.
[row]
[col span="1/1″]
[/col]
[/row]
[ux_custom_products title="Check out our AMAZING FOOD AND DRINK SERVICES below! " products="24″ columns="3″ cat="food-and-drink-services" show="all" orderby="rand" order="desc" type="normal"]
[row]
[col span="1/1″]