HIRE ANDREW SISTERS TRIBUTE ACTS
A great way to capture the attention of your guests at an event is to Hire Andrews Sisters tribute performers.  Everything that made the Andrews Sisters so successful is all found in these awesome artists, they offer the chance to go back in time and enjoy a concert with one of the most successful musical trios on Earth.  Though the Andrews Sisters were out in the late 1930's, their music is still loved by many people today.  Their wartime performances were widely popular and known for their perfect harmonies and arrangements.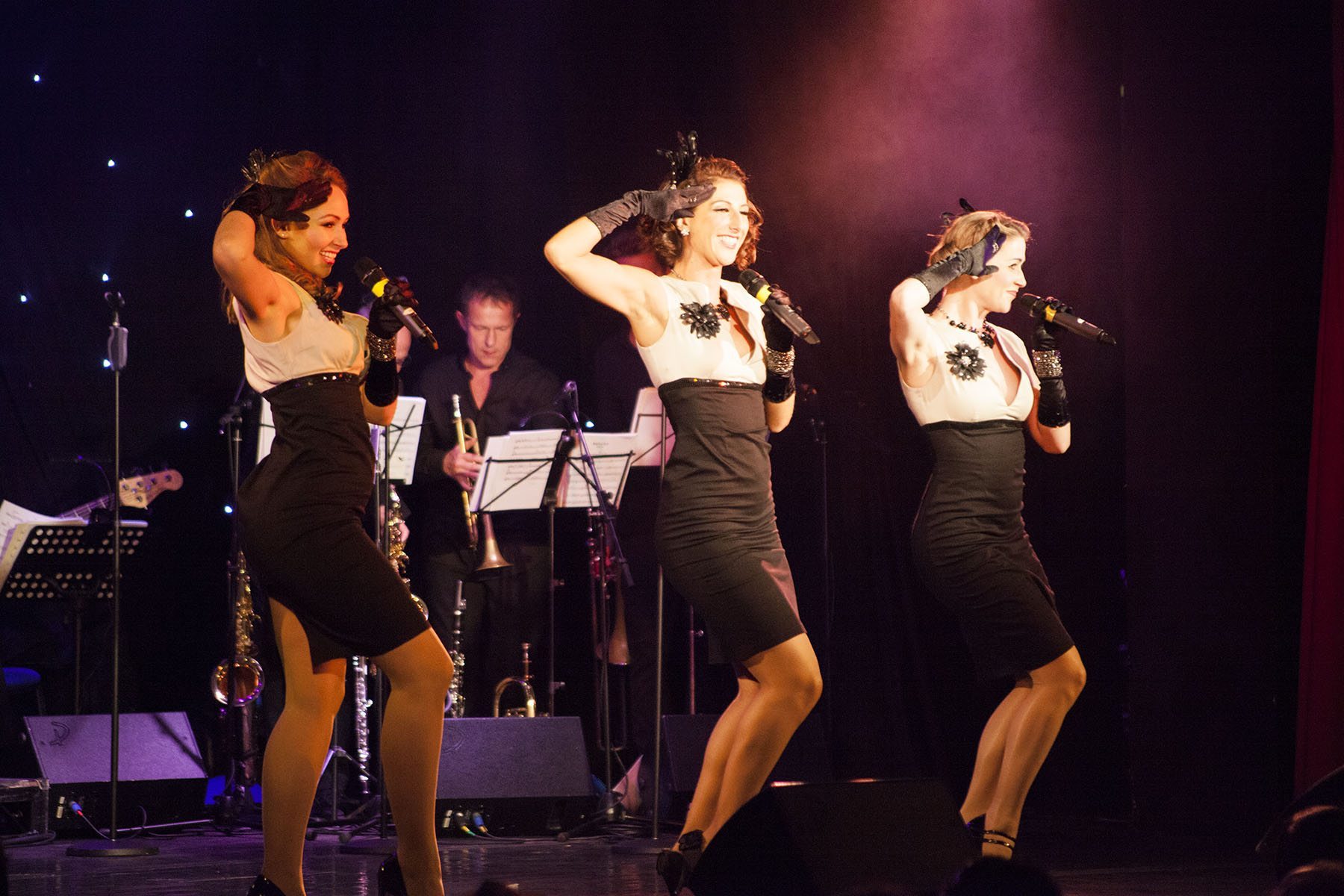 Above all else, they were able to transport audiences into a world of complete perfection and happiness.  Our tributes artists completely become the sisters and offer guests an experience that is charming and delightful.  Their costumes are replicas of the ones worn by the sisters and they, too, perform with precise dancing, singing and captivating stage presence.  No matter how big or small the event is, this tribute group will exceed expectations!
[row]
[col span="1/1″]
[/col]
[/row]
[ux_custom_products title="Check out our TRIBUTE ACTS below! " products="24″ columns="3″ cat="tribute-acts1″ show="all" orderby="rand" order="desc" type="normal"]
[row]
[col span="1/1″]