Top 10 Online Experiences for Corporate Virtual Events
The Covid-19 pandemic has transformed how we meet and manage corporate events. While the world yearns for a return to normal, even with vaccines it's likely that things like online meetings and events will be a part of our lives for a long time to come. But despite their convenience, there is much missing from online meetings, whether it's the opportunities to catch up with friends before and after, the networking opportunities, or just the lack of human contact.
However, if you think that you have to miss the entertainment to perk up a dry day, entertain during awards, or just to reward your staff with a spectacle you should think again. There is an online alternative for almost everything you can think of. Here's our top ten virtual options for your corporate event.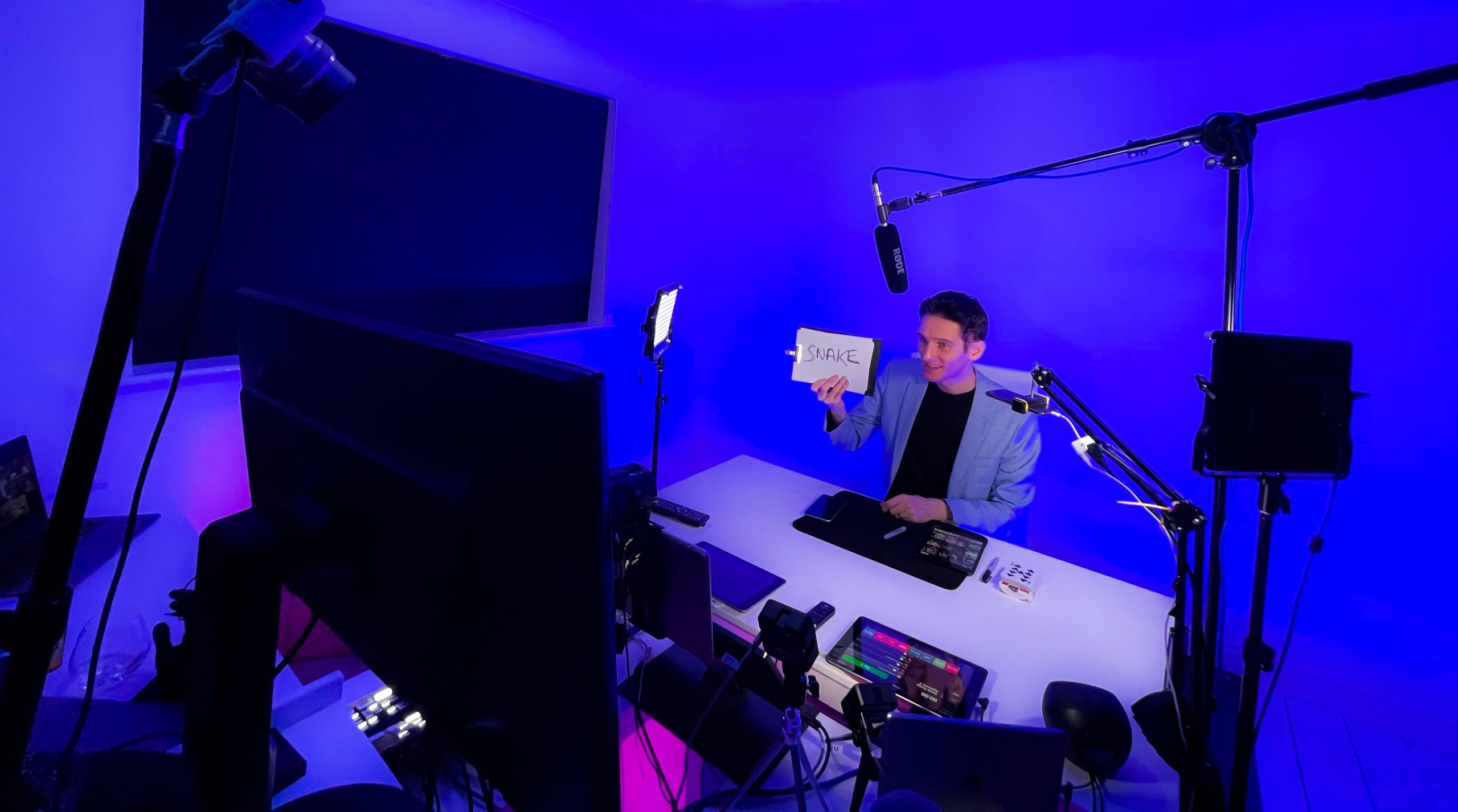 Virtual Magician
Whether it's the spectacle of a set-piece illusion or being confounded by close-up magic you want to recreate for your event our virtual magicians are just the trick.
Working with state-of-the-art streaming facilities our magicians will interact with your audience, whether it's four or a thousand, delivering an act that has been specially adapted to be as dazzling on Zoom (or Teams, or WebEx, or even Google Meet) as it is in person. Indeed, with the camera, and hundreds of eyes, focused just on the magician and without the usual distractions a sleight of hand can seem even more amazing online than it does on a stage or by a table.
Our shows can last from 15 minutes to an hour and, if you have specific requirements, can be tailored for your event, so it complements an announcement or product.
Virtual Mentalist
You may have been amazed by a mentalist before: it seems almost impossible that someone you have never met before can tell you what you are thinking.
But now imagine that happening when they don't even see you in person. Just like in real life our mentalists will have never met anyone in the audience before but unlike real life won't have the cues they might get from an in-person act, nor any of the clues they might have picked up from being an event. But, somehow, they will still read minds through the web-cams to tell people who might be hundreds of miles away what they are thinking.
Mentalists are highly interactive and a great way to break up longer session. Whether you need an act for 15 minutes or longer they will wow your audience.
Virtual quiz
Before you groan about another Zoom quiz, think again! Hiring a professional quiz master doesn't mean paying someone to just read out questions. Our speed-quiz is more like being part of a television gameshow, just sat on your sofa rather than a studio.
The quizmaster, working with professional quality equipment will not just ask the questions, but will entertain and amuse you, interacting with the audience to make sure there's never a dull moment. The questions will include general knowledge, music and videos and will be pitched at just the right level meaning everyone can take part and feel challenged, while ensuring no-one feels left out because it's too hard.
Contestants will give their answers via a web-app on their tablet or phone, there's no pretending you got the right answer, and it's a great way to get your audience not just interacting with the host, but with each other as they celebrate their victories (or perhaps just gloat) and bemoan their losses.
Virtual Sand Artist
If you have never seen a sand-artist it is hard to describe the intricacy and beauty of sand art. While any art is impressive, it becomes even more so when you consider the medium being used where a sudden sneeze or slip could destroy the picture.
Our sand artists will provide a unique creation for your event, using sand to create delicate lines and shades to draw a picture or tell a story for you. Depending on your event they can either pre-record a creation for you to play or even draw live, so everyone can see the art taking shape before their eyes.
The pictures or scenes can be customised to your need, so whether you want to capture an event in sand or use it to share exciting news a virtual sand-artist can provide entertainment where the 'drawing' is almost as mesmerising as the finished picture.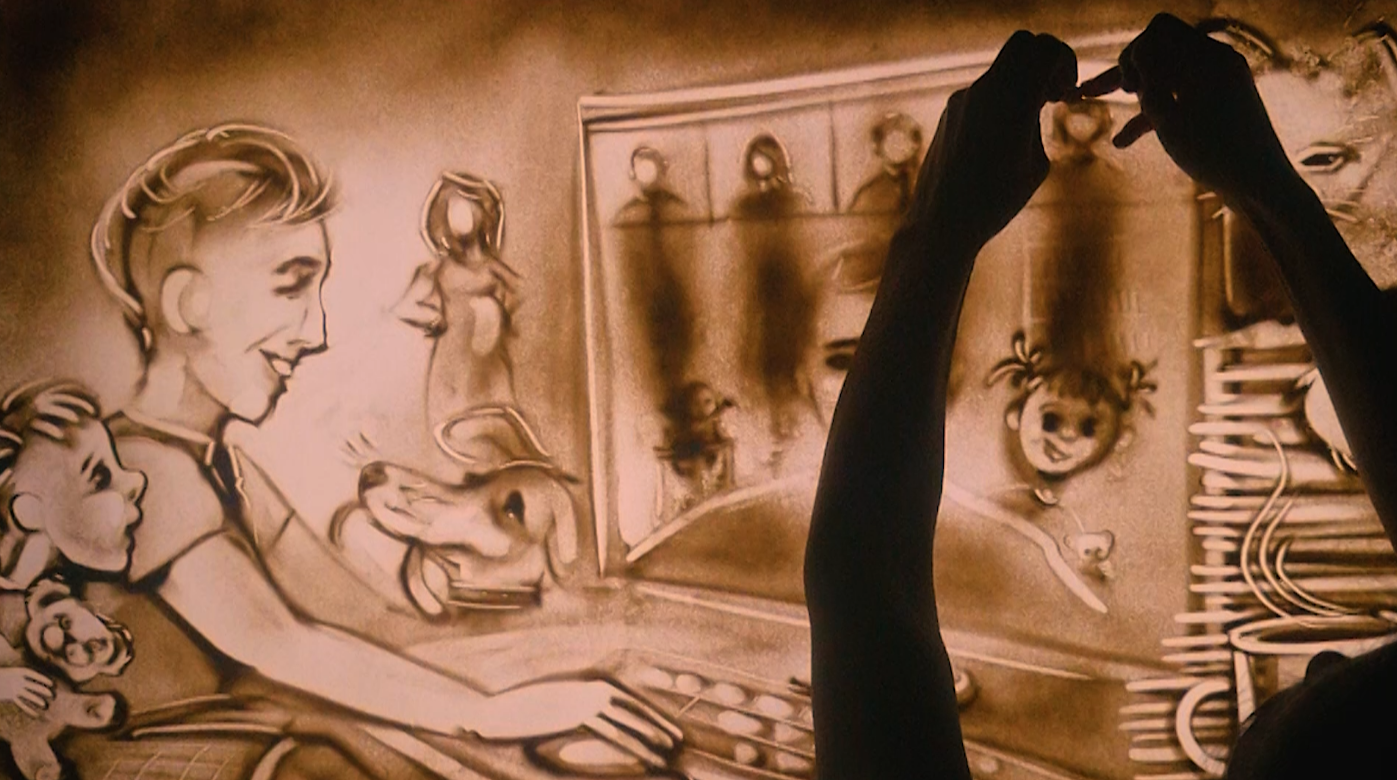 Virtual Origami Workshop
If you want your audience to leave with a skill that they can use to impress at parties for the rest of their lives then a virtual origami artist is what you need.
Make sure they have a few sheets of paper with them and, even if they've never progressed beyond a paper plane before they will finish your event as origami experts. Our virtual origami artist will take people through the steps they need to turn that flat sheet of paper into beautiful animals or intricate scenes they wouldn't believe are possible.
Perfect for smaller groups, so any questions can be clarified, a virtual origami workshop won't just leave participants amazed at what is possible with a piece of paper, but also with a huge sense of accomplishment that they can do it too.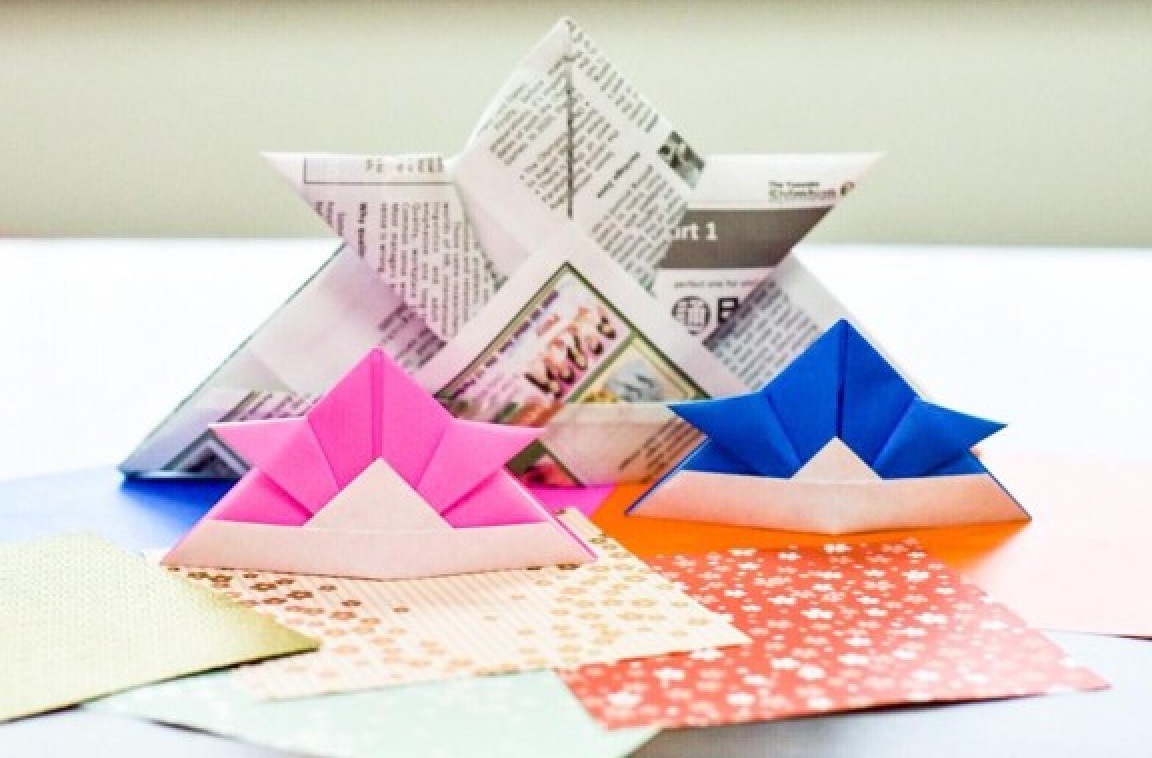 Virtual Mirror man
An act that you probably have to see to understand! The virtual mirror man is a one-of-a-kind act that will get your audience's energy up and, most likely, on their feet dancing too.
A combination of dance entertainment, music and light show the virtual mirror man's high-tech set complements his dance act with visuals that can include participants or branding from your company. Each show is unique and customised to your needs.
Lasting 5-8 minutes the shows can be pre-recorded or live and are great to get things started, pick things up in the middle of a long event or to send people away feeling upbeat and energised.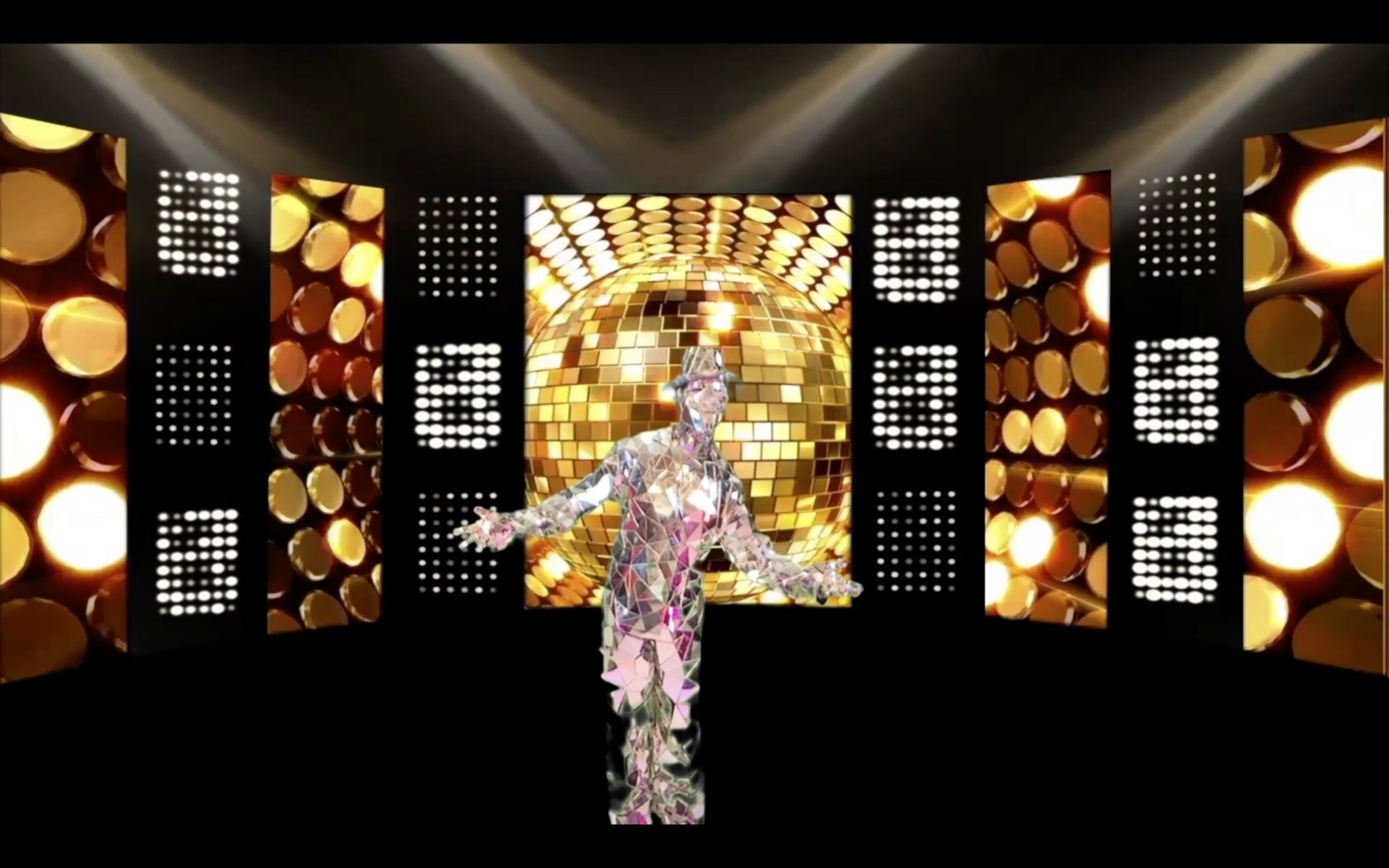 Virtual Balloon Modelling
Who has never been excited when they got a balloon dog or sword? Our virtual balloon modelling will leave participants with models that are a bit more impressive than a balloon dog.
Our balloon artists have worked across the world wowing people with their models both big and small. They will be able to amaze your audience with the creations they somehow conjure from a few balloons. Unfortunately, it's not possible to give participants the models in a virtual show, so they go one better and will teach everyone how to make their own models.
Balloon modelling workshops work best with smaller audiences where there can be lots of interaction and the artists can offer everyone advice. We even provide the modelling kits so everyone will have almost. everything they need — they just need to provide a bit of puff for the balloons.
Virtual Bingo
Bingo is bingo, right? Think again. Our virtual bingo isn't a caller reading numbers off balls and reciting the obscure nicknames they have. Instead, we host a game of musical bingo.
Our bingo caller will run a series of games in which your card features hits from the ages and the bingo-caller plays music videos, so you can cross them off. Your bingo session will have players' feet tapping while their hands are dabbing. You can choose from different rounds to suit your event, whether its hits from different decades, club classics or cheesy euro-pop.
Guaranteed to get people off their seat to sing and dance along, virtual bingo is a great way to get a party atmosphere at your event.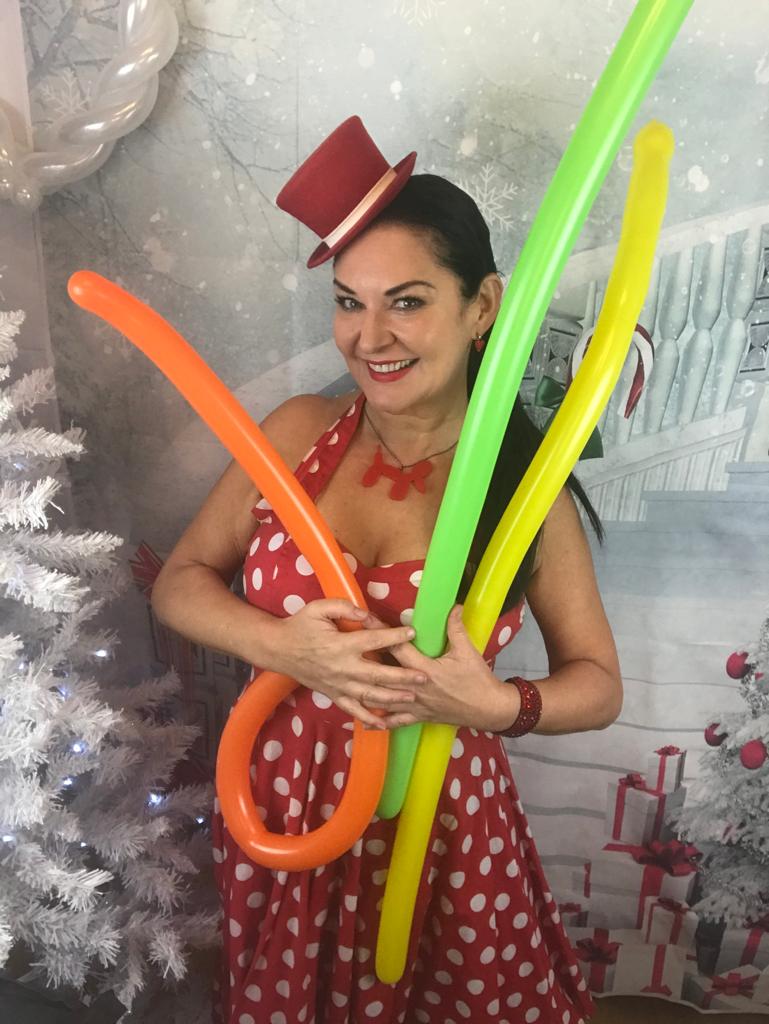 Virtual Shadow Show
Perhaps the most spectacular show you can book, the virtual shadow show is guaranteed to amaze your audience.
With elements of dance, theatre and gymnastic strength and flexibility, our shadow show will use the silhouettes of the performers' bodies, interacting with an animated backdrop and each other, to tell a story. During the show you will not just see a story being told, but you will see shapes you wouldn't have believed possible from a human body: from the strength of a human Tower Bridge to the curves of the Loch Ness Monster.
The bespoke show will be made and recorded to order, so you can match the show to your exact requirements to produce nothing less than human art that is as captivating as it is astounding.