7 Things that make a Virtual Online Magic Show Exceptional
With everyone experiencing a shift towards virtual entertainment and shows, it is important to know the difference between a "good" virtual magic show and an "exceptional" one.
So, before you choose your virtual magician to perform for your online corporate or private event, you will want to check on the following: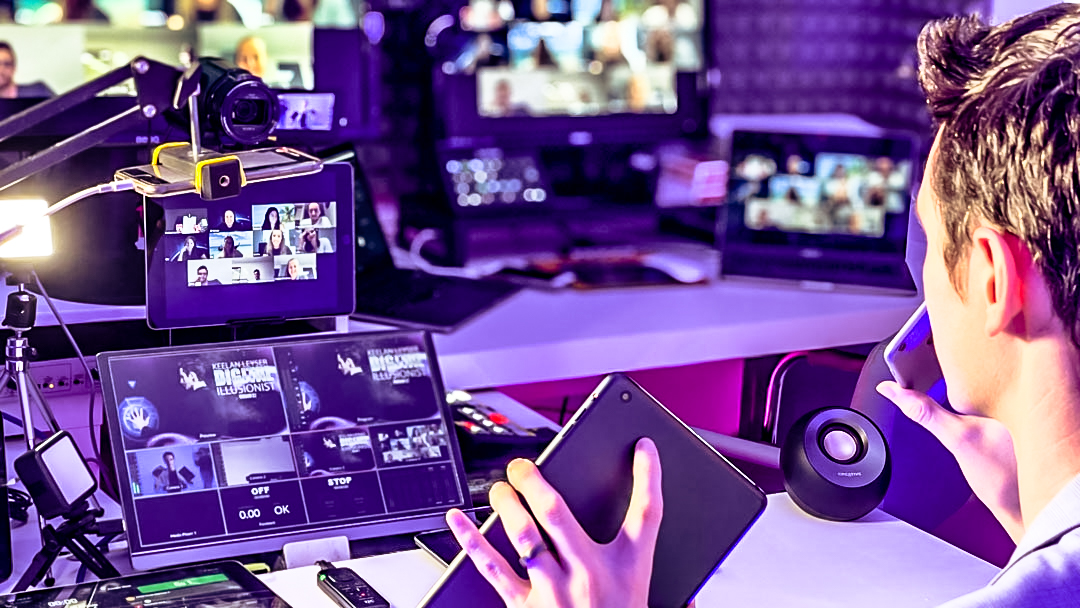 1.       Does he or she have raving client reviews and testimonials of virtual magic shows for corporate events? Before you choose your magician, make sure to read through the reviews specifically for online magic shows. Virtual magic shows are quite different from live performances and require a certain skillset and equipment to bring the magic to life through the computer.
2.       Does he or she have experience in creating tricks that will keep your audience engaged and feeling connected? One of the most important things an entertainer needs to be able to do when performing virtually is bring a high level of engagement to keep the audience's full attention. If you start to lose people's attention on the call, it is hard to bring them back.
3.       Does he or she interact directly with viewers to make them feel as if they are at a live performance? One of the most important things a virtual magician can do is interact with as many people on the call as possible to make them feel as if they are at a live performance. When you are reading through client reviews, keep an eye out for reviews that say the magician included a lot of interaction and didn't just perform tricks.
4.       What type of magic show are you looking for? There are different types of magic shows, so make sure the one you choose aligns with what you are looking for. Virtual magician Keelan Leyser uses a combination of mentalism, magic, and technology to bring his audience a level of mystery and surprise.
5.       What type of equipment does he or she use? Does he or she have the latest in cameras and microphones to create a seamless performance? Choosing a magician who uses the most advanced equipment will make such a difference in the show. Keelan uses multi high-definition 4k cameras and excellent Rode NTG series microphones to create the most delicate sounds and actions. This creates a seamless and invigorating show.
6.       Will he or she customize the performance to highlight your products and services? If this is something you are seeking, be sure to ask your magician if he or she can customize part of the online magic show to include your products or services. This will help connect you to your clients and bring in another level of intimacy and fun.
7.       What platform will he or she use to connect your guests virtually and does it fit with what you use? While most virtual magicians prefer to work with Zoom via a "Zoom meeting," you can ask about other platforms as well. Keelan can also use Webex, Skype, Houseparty, Microsoft Teams and more.
Virtual magician Keelan Leyser designs his online magic shows to bring your audience together, to boost their energy and to make them feel as if they are at a live performance! If you are looking for an exceptional virtual magic show experience, contact us today!