HIRE DIGITAL CARICATURISTS
The innovation and the introduction of new technology in the 21st century have positively influenced our society. They have contributed to the birth of Digital Caricaturist which is a popular entertainment choice for all corporate events such as exhibitions, weddings, product launches and trade shows.  Digital Caricaturist has been used to blend the traditional art form to give exemplary results.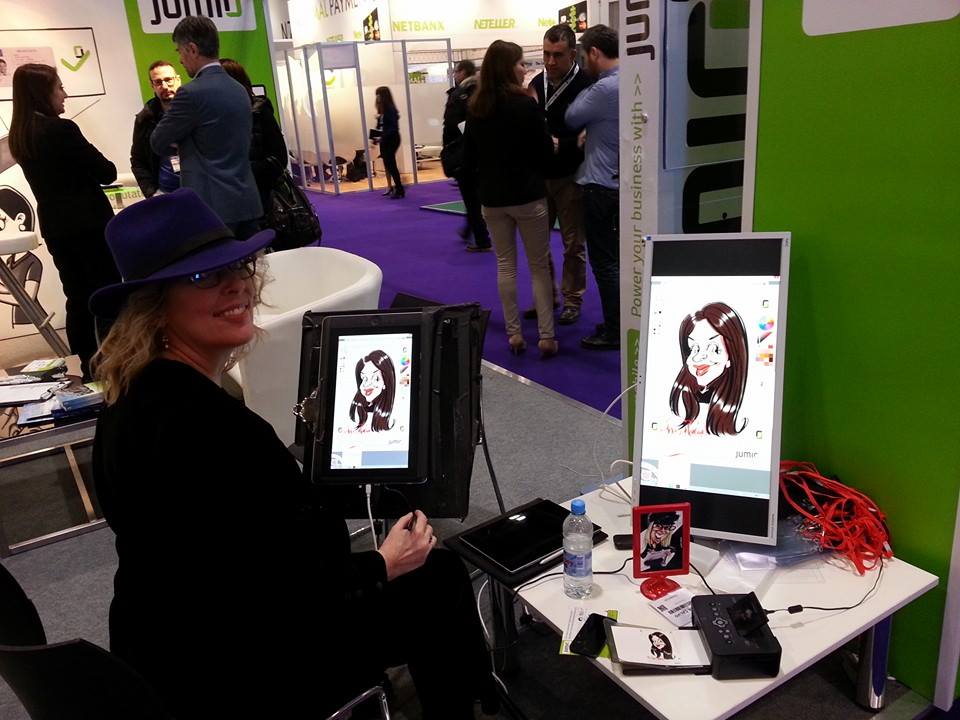 Our artists have worked for big names like Microsoft and BMW, so we have some very highly experienced digital caricaturists and we have a team of digital caricaturist for hire who have technical skills and can do the job in just few minutes.  The integration is an eye opener of exciting opportunities specifically offered by a digital caricaturist. If you hire a digital caricaturist your guests will have a chance to share each aspect via their social media easily and the advantage is that the finished piece can be printed out on branded papers to enable the guest carry a memento of what had just happened and be a reminder of your company.
[row]
[col span="1/1″]
[/col]
[/row]
[ux_custom_products title="Check out our AMAZING WALKABOUT ENTERTAINERS below! " products="24″ columns="3″ cat="walkabout-entertainment1″ show="all" orderby="rand" order="desc" type="normal"]
[row]
[col span="1/1″]